How To Get Exposure For Your Business Needs!
I know – how to get exposure for your business is a hot topic in today's competitive market. One of the first things you need to think about in the early days of any business is ensuring that you are getting the word out there as swiftly and effectively as possible.
It is imperative to know how to get exposure for your business...
There are a lot of ways to do this, but it is all too easy to often let your business fall by the wayside simply because you did not get its name out there as much as you should have.
It is imperative to know how to get exposure for your business as this sure can take a long time and a lot of effort, but it will be a lot easier if you know about the most effective ways of doing it.
In this article, we are going to troubleshoot this issue by looking at some of the possible reasons that your business is not getting the exposure that it needs – or rightly deserves.
Work on these if you want your business to be a known name before too long. Read more in this contributed article.
It's Still Early Days
Before you start worrying about this and that and trying to change things, you should consider whether it's possible that it's just not been long enough yet for people to have really heard much about your business.
This can often be the only problem, and there is definitely much to be said for exercising a lot of patience when it comes to marketing any business.
If your business is still only a month or two old, for instance, you will want to probably just wait it out for a while first.

Of course, that doesn't mean you shouldn't also work on what you should be working on, but you should bear in mind that it might take longer than you would think to allow it all to be effective.
So before you get concerned, consider how young your business might be, and whether you just need to wait awhile to see the people come rolling in.
The Message Is Inconsistent
One of the absolute basics of marketing is that you keep things consistent across the board. You need to do this for the sake of branding, which is absolutely reliant on being perceived and presented in more or less the same way everywhere it happens to be.
You need to be clear on what your message is, to start with, so that you can therefore make sure that you are presenting it equally wherever you do present it.
If there is any inconsistency, it is almost as though you are actually trying to advertise several businesses at once.
The more consistent the messaging, the more likely it is that people will recognize and remember your brand, and that will absolutely lead to a more positive kind of engagement – and more of it, too.
This is one of the first things to work on, and you can do so primarily by getting clear with yourself and colleagues what the message is at all times supposed to be.
You Don't Have An Online Presence
These days, you can't hope to market a business at all if you don't have a strong online presence.
If you don't have one at all, then you need to start getting online and thinking about what you want to present in that digital space.
Then you will need to think about what kinds of methods you are actually going to employ in order to get the message out there online.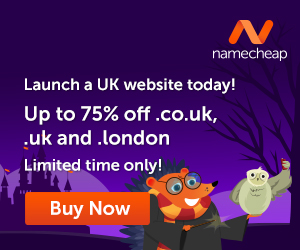 One of the first things you will need to do is set up a website. This should be complete with your branding, logo and slogan, as well as information about your products and services – and contact information too, to make it useful for the customer.
You then need to think about what you can do to make sure this page actually gets seen.
It is necessary to focus on some kind of Search Engine Optimization (SEO) methods to make sure that your website gets to the front page of the search results page at least.
For this, it is best to use an SEO company like SEOExplode, so you can make sure that it is being dealt with as professionally as possible.
That will ensure people visit your website, but you will probably need to do more than that too.
It's also helpful if you make good use of social media, which you can use partially to draw people to that website, but primarily as a means of engaging with people, so that they become more and more aware of your brand.
This is great for your online exposure, and you should make a point of prioritizing it. Many businesses today even have people specifically hired to look after social media feeds, and there is a good reason for that.
You're Not Talking About It
It doesn't matter how much online marketing you do, however, if you are not also doing plenty of real world marketing.
There are a lot of ways to do this, and one of the most effective and important is to simply use word of mouth to spread the word about your business.
You can do this literally by just talking to people about your business and making sure that you get them interested or even excited by it.
They will tell people, and so on, until you find that a lot of people in your local area and beyond know about your business venture. You simply can't overlook this vital aspect of marketing your business.
There Are Too Many Rivals
Finally, it might just be a simple case of the market being over-exposed. If that happens, then you will find that your business is more likely to get lost or ignored – especially if yours is the newcomer to the industry.
You have a few options here, could this happen to you. You can consider trying something else entirely, which could require a rebrand.
Or you might want to think about forging ahead, looking where your rivals are failing and trying to fill that gap. Whatever your approach, don't give up simply because there is a lot of competition around.
These guidelines should prove to be helpful as you work out how to get exposure for your business in place. Much success.
---
Images courtesy of Pixabay.
You can put your thoughts on paper but learning how to create your own blog is something different. If you have the right training it is not that difficult.
When you learn how to create your own blog you get to choose the things that you write about. You can also use the blog to make extra income. Here is where I learned how to create my own blog and connect with people who helped me along the way.
Click Here and see what it is all about!