5 Ways To Get Your Business Noticed 
Online 
Right Now!
https://unsplash.com/photos/FlPc9_VocJ4
Wondering how to get your business noticed online? When it comes to business, it's so important for you to make sure that you're doing what you can to get noticed. That's always the aim of the game. Yet, when you're going through difficult times, you'll find that it might be a lot harder to get noticed.
However, this is just what you need to do. No matter what budget you have, or what kind of business you're running, you'll want to make sure that you stand out.
When you know that you need to get traction with your audience it's important to have a plan. But do you know what that should include? You'll find that following the below five points are going to help you to do exactly that – yes, tips on how to get your business noticed online.
1. Be Present
To start with, you just need to make sure that you're present. If you're not online, not on social media, and you're not doing everything you can to build up a profile, you're missing out.
If you want to get noticed, you have to put the work in – and that means being present. So pick your social media platform and start to build a presence for your business among your audience.
2. Go Live
Another thing that is going to be really effective, is for you to go live a lot more. This is definitely one sure way on how to get your business noticed online. It seems like 'everyone' is looking – for a 'live story'. If you want to be able to connect with your customers, nothing beats going live.
Whether you prefer to go on Facebook or Instagram, you'll find that you start to get a lot more engagement with your activity. As part of a holistic social media strategy, it can be really effective and help you to get noticed more.
3. Be Consistent
The key to getting traction is consistency. It's always going to be difficult for you to build a platform, but you can do quickly and more effectively when you're consistent. This means posting on social media regularly and just continuing to build what you're doing on a regular basis.
4. Get Found
But also, you need to make sure that you're being found online too. As much as social media is important and can really make a difference to your business, it's not the only thing. SEO is so important too.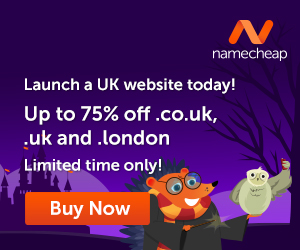 And depending on what platform you're using, you'll want to see comparison of how to do it in the most effective way. As long as you're bringing SEO properties in, you'll get found in searches.
5. Help Others
Finally, if you really want to make sure that you can stand out and get noticed right now, you need to help others. Any business can get a lot of traction when one is just doing one's bit to help others.
So think about what your business can do. What is it that you can offer that will change someone's life? Wherever you can give anything to your audience for free, do it.
You need to be able to build a relationship with them, and helping is the first way you can do it. In doing this, it is a sure given and is one great philanthropic way on how to get your business noticed online.
---
Images courtesy of Pixabay, UnSplash and Pexels.
When you learn how to create your own blog you get to choose the things that you write about. You can also use the blog to make extra income.
Here is where I learned how to create my own blog and connect with people who helped me along the way.
Make Another Dream A Reality – Get Your FREE Hobby Makeover Guide TODAY – This is your motivation to make a new start in your life.