How To Improve Your Work Productivity By Reading These 4 Books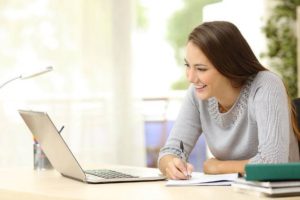 The current health crisis has changed the workplace. To say that your organization is concerned about how to improve your work productivity is an understatement, to say the least. Instead of spending the usual nine to five in the office, many employees are telecommuting. A Stanford research report revealed that 42 percent of the labor force in the US is working from home full-time.
One of the challenges of this work-from-home arrangement is staying and boosting your productivity at work. Focusing seems impossible when you have TV, chores, and other distractions competing for attention.
If the goal is to become more productive, you'll need to do more than just block out the distractions and get more stuff done. What you need is expert advice from authors who help people unleash their absolute best and churn out stellar results with minimal effort.
Here are books you should read when it comes to figuring out how to improve your work productivity overall:
1. The Seven Habits of Highly Effective People
This productivity book by Stephen R. Covey is a book that will help you manage both professional and personal life more effectively. The book is not about getting rid of the bad habits you have, but helping you develop good habits.
This book doesn't have a specific target audience. Whether you're a college student trying to balance your heavy school workload or a manager looking to get more stuff done for the C-suite executives, get this book and include it in your must-read list.
2. Joy at Work: Organizing Your Professional Life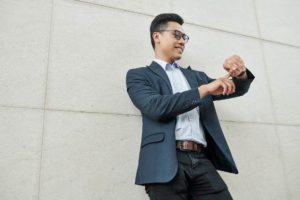 World-renowned tidying expert Marie Kondo teams up with organizational psychologist Scott Sonenshein to help you "spark joy" in your career. Both authors understand that the workplace is a magnet for mess and clutter. These two elements slowly suck out the joy you feel about working and reduce your chances of progressing in your career.
"Joy at Work" provides tips, stories, and studies to help you eliminate the unwanted clutter in your work area and allocate space for stuff that matters the most. You'll enjoy the productivity and success that come with an organized desk and mind.
3. Eat That Frog!
No, this book by Brian Tracy is not about cooking and eating frog legs to boost productivity. The term "eat that frog" is a metaphor for taking on the most difficult task of the day. This task could be the one that you keep on postponing but might offer the greatest positive impact on your life. The book consists of 21 tips to help you focus on these critical tasks and effectively organize your day.
4. Linchpin
If you believe that there's a better way to do things, this book by Seth Godin is for you. The author refers to Linchpins as mentally resilient individuals who take on intelligent risks to getting work done better.
This book encourages you to create a path of your own instead of following what's already out there. You'll also learn how to think differently rather than working hard trying to fit in with the crowd.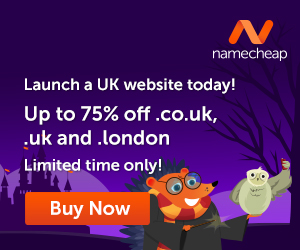 Bump up work productivity and read these four books. When you've finished reading one, don't just simply remember the tips. Apply the techniques you've learned at work and figure out which strategies work for you. Learn how to improve your work productivity and shine in anything you do!
---
Images courtesy of Pixabay, UnSplash, and Pexels.
Do you know that the more you use your brain, the better it is for you? AND, the more difficult it becomes to get 'old'? Yup, the brain is really a 'muscle', and the more you 'exercise' it, the better and stronger it becomes. With that said, let's see how we can make the brain better.
How about that second career? Ever thought about writing? Or even have someone write for you if you think this would be a better alternative? Well, how about creating your own website? Letting your voice be heard…without actually talking…but using words online. We all have a story within us…what's yours?
The time is NOW, step out into the world of possibilities…do something different and discover new horizons. It is not difficult and certainly easy when you know the way to do it.
Let me introduce you to Wealthy Affiliate, the place where I learned how to create a website and 'let my voice be known'. This is where I learned how to create my own blog and connect with people who helped me along the way.
Get your free hobby makeover guide I created to help you get started.
In it, I will tell you:
When you learn how to create your own blog, you get to choose the things that you write about. You can also use the blog to make extra income.
Make Another Dream A Reality – Get Your FREE Hobby Makeover Guide TODAY – It is your motivation to make a new start in your life…no matter where you are – geographic location is NEVER a problem either, especially when you live the laptop lifestyle.
Photo by ThisIsEngineering from Pexel