[List]How To Invest In Your Career
Your career is something that deserves investment. Whether you're looking to reach the top of the career ladder as a CEO or you're simply looking for a career that works around your home life, there are ways to help achieve all of that and more. It is crucial to know how to invest in your career.
Every career path is different and every individual may find a different approach works when it comes to developing their position within a role or business. With this being said, here are some ways that a person can invest in their career for the future.
Consider acquiring new qualifications
Think about what type of qualifications or new skill sets will put you at an advantage when it comes to developing a new career. There's a lot out there to discover and learn. As humans, we're intrigued and often enjoy digesting new information as a result.
With lots of opportunities, it's important to take a look at what your career might benefit from when it comes to additional learning resources. Whether it's a year of studying or just a few days in a group environment, look at what options are out there to try.
Look at what equipment and tools can help
Investing in a career can often involve making purchases of equipment and tools. Discover the details that are provided through equipment and tools designed to elevate your performance. Whether you're trying to be a successful musician, starting your own bakery business, or streamlining your daily tasks as an accountant, there's lots of equipment out there to utilize.
Build your online presence if necessary
In order to get seen by the right people, an online presence can often be necessary for some careers. While you might not need an online presence to become an office manager, for some career paths, it's important to have one.
With the digital world having such an influence over many aspects of modern-day business, building a social media empire might have its uses. Think about what time is worthwhile to spend on certain platforms and make use of these social media feeds to enhance career prospects.
While many may laugh at those using social media for business, it's those using it that seem to be having the last laugh.
Network with others
Networking is a great way to meet new people and connect with those who may be influential to your own career. By speaking to others who are like-minded or have influence over your potential career prospects, it's going to help widen your horizons as a result.
Look at what networking opportunities are out there and take full advantage of them.
Find a mentor to offer guidance
Going one step further than networking is finding a mentor. A mentor is a person who can offer guidance and advice in relation to your career and future. They can help teach you skills and experience that you may not have had prior and can benefit from now.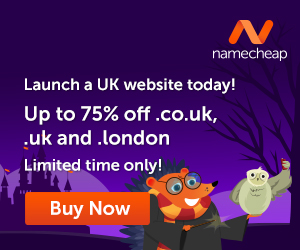 Utilize these investments in your career path and you'll likely find that these investments provide returns eventually!
---
Images courtesy of Pixabay, UnSplash, and Pexels.
Do you know that the more you use your brain, the better it is for you? AND, the more difficult it becomes to get 'old'? Yup, the brain is really a 'muscle', and the more you 'exercise' it, the better and stronger it becomes. With that said, let's see how we can make the brain better.
How about that second career? Ever thought about writing? Or even have someone write for you if you think this would be a better alternative. Well, how about creating your own website? Letting your voice be heard…without actually talking…but using words online. We all have a story within us…what's yours?
The time is NOW, step out into the world of possibilities…do something different and discover new horizons. It is not difficult and certainly easy when you know the way to do it.
Let me introduce you to Wealthy Affiliate, the place where I learned how to create a website and 'let my voice be known'. This is where I learned how to create my own blog and connect with people who helped me along the way.
Get your free hobby makeover guide I created to help you get started.
In it, I will tell you:
When you learn how to create your own blog, you get to choose the things that you write about. You can also use the blog to make extra income.
Make Another Dream A Reality – Get Your FREE Hobby Makeover Guide TODAY – It is your motivation to make a new start in your life…no matter where you are – geographic location is NEVER a problem either, especially when you live the laptop lifestyle.