After The First Year: How To Keep Your Business Going
Yes, you need to know how to keep your business in profitable mode. Everybody says that the first year of running your own company is all about survival – but what happens when time ticks by and you manage to get into the second year of running your own business? Here are some tips for success…
Amend Your Long Term Plan
First of all, you need to work out how your original business plan has changed. When you started a business, you should have made an extensive business plan that stretched over more than just the first year, detailing what you hoped to accomplish and how you intended to do so.
But after your first year in business, you may be able to tell that things have changed. You may see your industry through different eyes, you may see certain flaws in your services and products, you may see gaps in the market that will give you an opportunity to expand and make more money.
It's important to make sure that you allow your employees to spread their wings.
When you made your original business plan, you should have left space to enable yourself to make changes. Now is the time to do so.
Let Employees Spread Their Wings
It's important to make sure that you allow treasured employees to spread their wings. After a year or so, many young people tend to develop itchy feet at work, and start looking for something new.
Sometimes you may be glad of an opportunity to get rid of a role or to change it into something else, but with other workers, you may want to make sure that you offer them opportunities to improve themselves and to develop their skills so that they continue to feel happy and satisfied at work. Offer training schemes and mentorship programs, and take personal interest in their development.
Prepare For Disaster
Let's face it: nobody wants to think that a business they're running might not be entirely successful. But it's important to make sure that you have planned for all eventualities.
Aim for success, but prepare for disaster.
Companies like ProSource will be able to help you when it comes to issues like lost data or security issues. It's important to remember that nobody is perfect and you will unfortunately end up making mistakes. Prepare for those mistakes, and they won't be as much of an issue when they occur.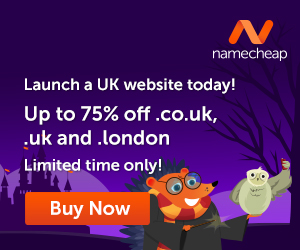 Maintain Your Customer Relationships
A lot of business in a brand new company is all about drumming up brand new customers, about networking, and about reeling in new opportunities. But when that second year rolls around, the brand new gloss of your company may have worn off, and your customers will be able to see you for exactly what you are, warts and all – and hopefully, you will be absolutely worth it.
But you need to make sure that you keep courting those customers – a one time customer is great, but repeat business is even better. Keep communicating with the customers you already have – keep them on your side, keep their business with you going, and make sure that you form strong relationships with them.
The first year of business may be frightening – but let's face it, you need to focus on the second year just as much! Yes, success does not stop at the first rung of the ladder, to keep your business going, you need to step it up!
Images courtesy of Pixabay and Pexels.
---
When you learn how to create and keep your business as a blogging expert and get to choose the things that you write about. You can also use the blog to make extra income. Here is where I learned how to create my own blog and connect with people who helped me along the way.
Make Another Dream A Reality – Get Your FREE Hobby Makeover Guide TODAY – This is motivation to make a new start today!