How To Make Your Business Better[List]
Like any other business owner, you are always looking ahead to the future – looking for ways on how to make your business better. Understanding how to take any company to the next level is a fundamental aspect of being an entrepreneur. One idea that most savvy owners land on, is the thought of moving to a new space.
You want to avoid making business mistakes if possible, so it is important to consider all the eventualities of moving the business location. There could be a number of reasons why you are thinking of relocating, some of which could be incredibly positive.
In order to make sure this is the right investment for you, consider the following four reasons why a new space could make any business better.
4 Reasons Why a New Space Could Make Your Business Better
1. More Room To Expand
If you are working in a relatively small space at the moment, you might want to think about relocating to a bigger property. This is a huge investment as a business owner, but the job will be made easier with a commercial moving company. Keep in mind that you don't have to do everything by yourself.
There are professionals on hand who have done this a hundred times before, so they will be able to assist you along the way. You might even need to move multiple branches, if you are operating a franchise. Allow experts to help you adapt to the new, larger space and you will soon notice the benefits. A really good start when it comes to knowing how to make your business better.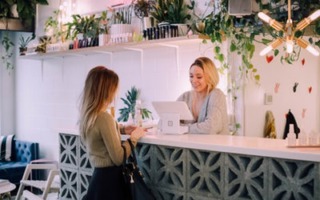 2. A New Eye Catching Location
Perhaps the current business location is a little out of the way; the parking might be terrible or the local passersby might not meet your ideal target market. Moving to a new building gives you the chance to stand out again as a business. 
Whether you're moving a to a prime high street location or encroaching on local competitor's space, there are many reasons why a new property could benefit any company.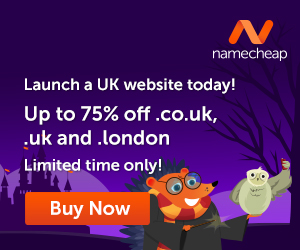 3. Rebranding Opportunity
If you are thinking of expanding your company or offering more services, a new location might give you the means to do it. When you go through a rebrand process, a fresh building can be all you need to inspire your employees and your ideas.
4. A Fresh Start After a Dip in Sales
When your business goes through a noticeable slump, the last thing on your mind is probably moving properties. If money is low and sales are dubious, you might consider a move to be a huge risk, however it could work wonders.
The fresh start effect can help you to accomplish any goal and give you a new outlook on the business. Starting again somewhere new might motivate you to make a much-needed change to certain aspects of your business.
You shouldn't underestimate moving your business to a new space. The process can be:
overwhelming

tiring

and expensive.
However, you have to think of the bigger picture. Will the move allow your business to increase profits, expand the audience or reach out to a new demographic? If so, it is well worth exploring all of your options sooner rather than later. You can never lose when it comes to knowing how to make your business better today – all the best!


---
When you learn how to create your own blog you get to choose the things that you write about. You can also use the blog to make extra income. Here is where I learned how to create my own blog and connect with people who helped me along the way.
Make Another Dream A Reality – Get Your FREE Hobby Makeover Guide TODAY – This is some motivation to make a new start in your life.