How To Reduce Stress Through Great Time Management
How much free time do you have? Is there a way to reduce stress immediately? According to a report Form 2015, American's problem with time management hasn't changed since 2001.
The report says 48 percent of Americans don't have enough time for all the things they want to do. However, a more recent report says that the average American is getting less than half an hour of free time every seven days.
Free time is important to maintain equilibrium between your work and personal life. Without adequate free time, you won't be able to spend time with your family, engage in hobbies, and cool down after a hard day at work. Without free time, you can experience one of the more common forms of stress.
A Stressful Time
Time stress refers to the unpleasant feeling you get when you don't have enough time to accomplish your goals. When you have deadlines piling up and you're running out of time to meet them, you've probably experienced time stress.
You also feel time stress when you worry about time, whether it's because of a looming deadline or because you're anxious about its passage in general.
Time stress can be a terrible and recurring burden. Without effective management, you can be hobbled by immense feelings of anxiousness and suffer from decreased productivity at work. And the only way to effectively deal with time stress is to manage your time efficiently. Make no deceptions here, time reorganization will indeed help to reduce stress immediately.
Effective Time Management Tips
The ability to manage your time effectively is one of the cornerstones of enhanced productivity. The following tips won't just help you perfor
m tasks
better at home, they'll allow you to carve out more free time from your busy schedule to do the things you enjoy the most.
Make Plans in Advance
You need to set down your schedule and formulate task lists in advance. The appropriate time to do so isn't ten minutes before your day starts but during the night before.
Gather as much information as you can about the tasks and chores you need to fulfill during the next day. Jot them down and plan logistics such as transportation options and budgets. Ding so beforehand lets you accomplish your tasks faster and more efficiently.
Prioritize Time-Sensitive Tasks
When making your plans for the following day, sort out tasks according to importance, particularly time-sensitivity. Determine which of your tasks the following day need to be accomplished as soon as possible so you can finish them before it's too late.
These tasks can be bill payments, food deliveries, or work-related goals. Finishing them first removes them from your list and reduces the amount of pressure you feel as their deadlines draw nearer.
Note Time Consumed
A great way to ensure you can complete tasks quicker is by starting a time audit. This means you check how much time you spend doing certain tasks so you can find out how to perform more efficiently. And without a doubt will help anyone to reduce stress immediately.
Start by noting down the time it takes you to finish all your routine tasks in a day such as washing dishes, doing work, or cleaning the car. Then ascertain if you can trim down the time spent on finishing them. You can use this method to streamline your entire daily routine and have some more free time.
Say "No" to Distractions
Focus is incredibly important in time management. Unless you can pour all your concentration into the task at hand, you'll probably have a hard time finishing all your work in time. You simply need to distance yourself from all possible forms of distraction.
Do you work away from televisions and gaming consoles? Put your phone into airplane mode if possible so you don't get tempted to check your social media or surf the internet.
Remember though that if listening to music or watching a video helps your productivity then you should continue doing so.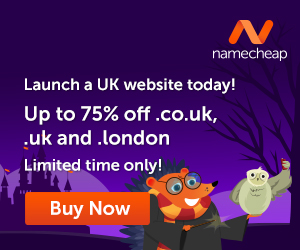 Take Some Time Off
Incredibly, slowing down and giving your mind and body some time to cool down is important in accomplishing tasks. Schedule a few minutes of breaks between difficult tasks to allow yourself some downtime.
This lets your brain unwind during difficult mental tasks and stops you from getting sloppy. Physically, it prevents you from overexerting yourself and getting injured.
Either way, a few minutes of downtime will ensure you don't run yourself down chasing your goals and lets you finish them in time.
Time stress can be pretty overwhelming, and thanks to these tips, you can reduce its effects on your well-being. With efficient management skills, you'll not only be free from time stress, but you'll finally have the time you need to enjoy the life you work so hard on. Start implementing some of these tips to help reduce stress immediately in your life.
---
Images courtesy of Pixabay, UnSplash, and Pexels.
Do you now that the more you use your brain, the better it is for you? AND, the more difficult it becomes to get 'old'? Yup, the brain is really a 'muscle', and the more you 'exercise' it, the better and stronger it becomes. With that said, let's see how we can make the brain better.
How about that second career? Ever thought about writing? Or even have someone write for you if you think this would be a better alternative? Well, how about creating your own website? Letting your voice be heard…without actually talking…but using words online. We all have a story within us…what's yours?
The time is NOW, step out into the world of possibilities…do something different and discover new horizons. It is not difficult and certainly easy when you now the way to do it.
Let me introduce you to Wealthy Affiliate, the place where I learned how to create a website and 'let my voice be known'. This is where I learned how to create my own blog and connect with people who helped me along the way.
Get your free hobby makeover guide I created to help you get started.
In it, I will tell you:
When you learn how to create your own blog, you get to choose the things that you write about. You can also use the blog to make extra income.
Make Another Dream A Reality – Get Your FREE Hobby Makeover Guide TODAY – It is your motivation to make a new start in your life…no matter where you are – geographic location is NEVER a problem either, especially when you live the laptop lifestyle.