How To Sell Your Stuff Online As A Part-Time Gig!
Have you ever wondered about how to sell your stuff online as a part-time gig? Well, this article should help you get your 'ducks all lined up' to consider it as an income option.
Sell your stuff and make #passiveincome on your terms.
Now, remember, the most important thing to consider is this – it won't work unless you define the parameters, set a schedule, be consistent and simply start. Read more in this contributed article.
For so many people looking to start an online business, naturally, offloading the vast majority of your old junk is a suitable starting point. But, the fact is so many people do this already your stuff.
And if you really want to get ahead of the game and start selling items, not just so you can get rid of this junk, but also that you can make a living doing it, how can you start selling your personal stuff, doing it properly and turn it into a fully-fledged business?
Choosing Your Niche
As any great business knows, they understand inherently the audience, and they tailor their products accordingly. There are so many options for products to sell online, not just in the physical sense, but from your crafts, like on etsy.com to your knowledge, where you can teach various subjects online, finding the right niche for you is essential.
Once you have got this nailed, you have a starting point to springboard from. Picking your audience as well as the type of products you are going to sell means you will have much more focus, rather than attempting to sell every little thing in the hope that you make a profit.
This is where many people fall flat. They think that by hedging their bets in every single way is a better option, but this is not the case.
Picking The Right Distribution Platform
Nowadays, there are so many platforms available for you to provide your services, that you don't need to actually set up a website yourself. On brockrjohnson.com there is detailed information on how to start an Amazon FBA business.
This is, in essence, where Amazon does all the distribution for you. Of course, we're all aware of Amazon, so if you are looking to sell a specific product, Amazon is a very good example of a distribution platform that can do a lot for you.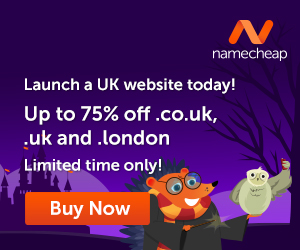 Finding the right platform is essential because you have to establish a good working relationship with the company that distributes your products.
Turning It Into A Habit
Whether you are starting it as a side hustle, or you intend to run it as a full-time business, you need to develop a sense of business acumen. When a lot of us start selling products out of our home, we feel that we can do it around our daily lives.
This is partly true, but only if you want it to be a part-time endeavor. Whatever your goals, sticking to a rigid time frame helps you to maintain some focus, but it shows your customers that you are able to keep your promises and fulfill orders as and when they come through.
So, if you have a lot of junk in your back room, selling it all off can get you a bit of profit, but if you're spurred on by this and want to turn it into a full-time business, you've got to understand some of the business basics so you can make this completely worth your while.
Images courtesy of Pixabay and Pexels.
---
You can put your thoughts on paper but learning how to build your own blog is something different. If you have the right training it is not that difficult.
When you learn how to build your own blog you get to choose the things that you write about. You can also use the blog to make extra income. Here is where I learned how to build my own blog and connect with people who helped me along the way.
Click Here and see what it is all about!