[List] How To Transform Your Career After COVID-19 Today
These days, if you are like many people, you might be wondering how to transform your career, especially today. COVID-19 has taken a major toll on the workforce.
Record amounts of people who are looking for jobs and claiming unemployment benefits are being seen across the world. In many scenarios, the workforce was furloughed and they may have the opportunity to eventually return to work.
Some, however, weren't so lucky. Many shops suffered irreparable financial damage and were forced to close their doors immediately if not eventually. Many people are now out of a job and most are looking to get back into work as soon as possible. Consciously or subconsciously, you might even be looking for ways on how to transform your career.
But if this describes you as well, how can you make your time job-hunting easier and make yourself more desirable to future employers? What if you want to change career paths all-together now? Here are a few tips to help you build yourself back up to a future model employee.
Don't lie on your CV or cover letter
A no brainer at any time, but even more so post lockdown and COVID. Put simply, if you were made redundant and let go from your job, don't lie about it on your CV or cover letters, and be truthful about time spent at home.
This doesn't mean tell them that you woke up at noon every day and lounged around in PJ's Monday to Sunday. If you used the time to home school then say so. If you used the time to better yourself and take a good hard look at the unforeseen future then tell them.
Honesty is the best policy regardless of when you need a job. If in doubt, why not ask for a CV review from an employment agency or skilled friend? You should do all in your power to enhance your future career prospects.
Take a course
Many places offer free or cheap courses. Several training providers have been doing so to help people keep themselves busy and to gain valuable skills.
Search for courses relevant to your field of work or to the field that you may wish to change into. Soaking up knowledge in this downtime will be critical to keeping one's CV up-to-date and active and this will help your future prospects greatly.
Build something yourself
If you are creative or someone working in a digital field, why not use the time to create something you can use to empower your CV? Are you a web developer who is now out of a job? Create dummy websites to build your portfolio.
Are you an aspiring blogger or marketer? Why not create a blog or website to showcase impressive copywriting talents for all to see? Showing what you can create off your own back is a brilliant way to demonstrate your talents to future employers, and in some cases can make or break your application.
Build and utilize your network
Speak to those around you daily to see what jobs are on offer that you may not be aware of. As the workforce goes back to regular employment several sectors are going to begin hiring again.
For example, hospitality jobs, which suffered greatly during the lockdown, will become available as shops, restaurants, and bars re-open. If you need work, speak to people you know in such workplaces to see what employment opportunities you may have missed form the online job boards.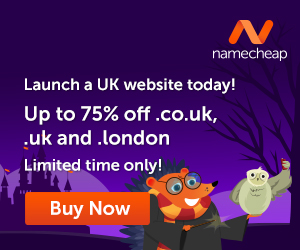 A good network is worth its weight in gold so get to growing it as well. These a small but actionable steps to help you figure out how to transform your career today!
---
Images courtesy of Pixabay, UnSplash, and Pexels.
Do you know that the more you use your brain, the better it is for you? AND, the more difficult it becomes to get 'old'? Yup, the brain is really a 'muscle', and the more you 'exercise' it, the better and stronger it becomes. With that said, let's see how we can make the brain better.
How about that second career? Ever thought about writing? Or even have someone write for you if you think this would be a better alternative? Well, how about creating your own website? Letting your voice be heard…without actually talking…but using words online. We all have a story within us…what's yours?
The time is NOW, step out into the world of possibilities…do something different and discover new horizons. It is not difficult and certainly easy when you know the way to do it.
Let me introduce you to Wealthy Affiliate, the place where I learned how to create a website and 'let my voice be known'. This is where I learned how to create my own blog and connect with people who helped me along the way.
Get your free hobby makeover guide I created to help you get started.
In it, I will tell you:
When you learn how to create your own blog, you get to choose the things that you write about. You can also use the blog to make extra income.
Make Another Dream A Reality – Get Your FREE Hobby Makeover Guide TODAY – It is your motivation to make a new start in your life…no matter where you are – geographic location is NEVER a problem either, especially when you live the laptop lifestyle.
Photo by ThisIsEngineering from Pexels