How To Use Chatbots For Marketing – Should You?

What Is A Chatbot?
Perhaps you've heard the word 'chatbot' buzzing around the business scene and you're wondering what all the fuss is about? Wondering if it is necessary to know how to use chatbots for marketing your business. Chatbots are essentially a kind of AI program that provides a simulation of human conversation. Generally, chatbots are used for marketing, customer service or social networking systems.
#Chatbots are essentially a kind of AI program that provides a simulation of human conversation.
Chatbots can be used to provide simple answers to a customer via a messaging system. If the customer's questions go beyond the responses of the AI, the queries can be passed onto a human employee. There are several reasons that your business should think about using a chatbot, so let's dive in!
4 Reasons Your Business Should Use Chatbots
1/Frequently Asked Questions
When it comes to a product or service, the same types of questions tend to arise again and again. You have the answers, but it's more a case of your employees repeating the answers to each of your customers. If only there was a way that you could automate the process- this is precisely where chatbots come in!
To answer commonly asked questions, let your chatbot do the work. They can provide a detailed answer to each of your customers, freeing staff up for tasks elsewhere. Once you know how to use chatbots for marketing, you might wonder 'what took you so long'.
2/Social Presence
Customers increasingly expect to contact brands via messaging and social media. You'll want to keep up with the trends, yet realizing these demands can be time-consuming for staff. The fact that customers prefer to talk via chat means that you can give them what they want easily and quickly with the use of a chatbot.
You can integrate your chatbots into your Facebook or Instagram; allowing you to respond to your customers here and stay current. As more of your competitions increase their social presence and up their chat-game, you won't want to be left behind!
Websites such as https://www.socialgrowthmedia.com/ can provide some excellent services in both website design and chatbots.
3/Around The Clock
We've become a culture that expects an around the clock service, yet this is difficult to achieve without some level of automation. You can improve your customer service by using chatbots to offer a 24/7 support service.
When you are going out of your way to provide an all-hours service, your customers will be impressed. As well as this, when you use chatbots, it's easier to take on an increased workload at one time. Chatbots don't make mistakes or get tired of answering the same queries; your customers will gain a high-quality service due to this.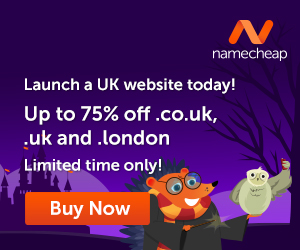 4/Gain Useful Insights
Using chatbots can help you to gain insights that can, in turn, drive the success of your company. You can use a chatbot to collect surveys of customer feedback. As well as this, you can record your customer responses to help you identify the weak points in your service.
Consistently analyzing your performance will help your company to make ongoing improvements. To save yourself time, resources and keep up with the modern customer- chatbots are certainly the way to go! It pays to know how to use chatbots for marketing and defining your business. All the best.
---
Images courtesy of Pixabay and Pexels.
When you learn how to create your own blog you get to choose the things that you write about. You can also use the blog to make extra income.
Here is where I learned how to create my own blog and connect with people who helped me along the way.
Make Another Dream A Reality – Get Your FREE Hobby Makeover Guide TODAY – This is your motivation to make a new start in your life.