How To Avoid Developing A Bad Image For Your Business Online
Thinking about creating your personal image is just as serious as the image for your business, maybe even more important. It's no secret that the internet can be a dangerous and unforgiving place. People across the world struggle to make sure that they don't find themselves in trouble when they spend time online, and this can be even worse when you are running a business.
The impression that people get when they see your company online will impact their desire to spend money with you. This can have a serious impact when things go wrong, but it shouldn't be too hard to maintain a positive image when you are working on the web. Let's take a look at some of the best ways to achieve this goal.
Social Media Posts
Companies often make mistakes when they post on social media. It can be all too easy to make certain groups angry when you target your posts incorrectly, and most businesses will aim for an approach that doesn't alienate any of their customers when they post on social media. Avoiding political issues, being discriminatory, and being distasteful are all great examples of this, and you need to make sure that the posts you make will put a smile on everyone's face.
Interactions
Talking to people on social media and the other platforms you use can be extremely risky. While it may sound silly, learning about digital etiquette for middle and high school students can be a good place to start with something like this.
This will enable you to understand the mistakes that young people make when they are interacting with others online, giving you rhe chance to avoid the same issues and making your business look mature in the process.
Of course, though, you will also need to make sure that you are acting professionally.
Avoiding Controversies
There are a lot of controversial topics being discussed online in the modern world. When businesses get involved with issues like this, it can often reflect badly on them, and this is something that you need to avoid.
Ignoring issues like this when they are directed at your business can be a mistake, but you have to make sure that your response doesn't fan the flames. It can be easy to react in anger when someone says something negative about you, but you can respond to this by simply proving them wrong.
Good Service
Finally, as the last area to consider, it's time to think about the service you offer when you operate online. Reviews play a heavy role in online business, and having negative reviews can seriously hurt your reputation.
This means that you need to work hard to provide a good service to all of your customers. This can be hard sometimes, but you can often make up for mistakes by working hard to improve your company for the future.
As you can see, maintaining a good image when you operate online can be very hard for your business. Many people struggle to achieve goals like this, but you can turn this around by simply working hard to avoid the mistakes that other companies have made.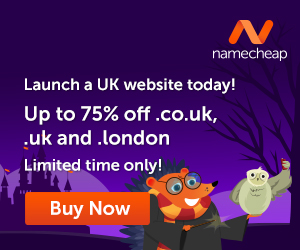 ---
Images courtesy of Pixabay, UnSplash, and Pexels.
Do you know that the more you use your brain, the better it is for you? AND, the more difficult it becomes to get 'old'? Yup, the brain is really a 'muscle', and the more you 'exercise' it, the better and stronger it becomes. With that said, let's see how we can make the brain better.
How about that second career? Ever thought about writing? Or even have someone write for you if you think this would be a better alternative? Well, how about creating your own website? Letting your voice be heard…without actually talking…but using words online. We all have a story within us…what's yours?
The time is NOW, step out into the world of possibilities…do something different and discover new horizons. It is not difficult and certainly easy when you know the way to do it.
Let me introduce you to Wealthy Affiliate, the place where I learned how to create a website and 'let my voice be known'. This is where I learned how to create my own blog and connect with people who helped me along the way.
Get your free hobby makeover guide I created to help you get started.

In it, I will tell you:
When you learn how to create your own blog, you get to choose the things that you write about. You can also use the blog to make extra income.
Make Another Dream A Reality – Get Your FREE Hobby Makeover Guide TODAY – It is your motivation to make a new start in your life…no matter where you are – geographic location is NEVER a problem either, especially when you live the laptop lifestyle.
Photo by ThisIsEngineering from Pexels