4 Ways To Improve Your Business Website
If you have an excellent, in-demand product to offer, but sales online are dwindling or non-existent. Your website may need a few upgrades. Here are a few suggestions to help improve your business website.
Picture by Ekaterina Bolovtsova from Pexels – CC0 Licence
For a few key elements to analyze and add to your site. To make it more modern, appealing, user-friendly, and encourage users to buy, here are some tips you may want to think about applying.
Meet Buyers Expectations With Excellent Visuals
Trying to sell beautiful shoes captured in poor lighting against a confusing background won't give your products the pedestal they need to shine and attract buyers.
Without a doubt, a picture tells a thousand words and this is one surefire way to improve your business website. All photos of products need to look professional, be clear, and pleasing to the eye. Otherwise, your business's product may risk looking untrustworthy and prevent online users from buying.
However, the images of the products are not the only important thing to spruce up. From the home page to the contact page, the entire website should reveal a consistent, responsive, enticing design that's relevant to what you're selling.
In a nutshell, a well-designed website shows a business that's worth its salt.
Multiple Lines Of Communication
Different generations have diverse ways of how they wish to contact a seller to discuss a product. You need to ensure that the method of communication with the customer will improve your business website performance.
Some prefer calling up to have a chat with the customer service agent. At the same time, others might prefer prompt replies through a chatbox. You can add a chatbox by selecting from the best live chat software providers and placing one on your website.
Often new customers will have queries about the fitting, size, or technicalities of a product. Clarifying any queries firstly gives the buyer confidence in your business. And secondly, it settles their uncertainty around a product and edges them along the path towards buying.
Speed-Up Site
Customers are impatient and quick to judge and click away from sites that won't load quickly.
If your website takes any longer than 3 seconds to load, research shows 40% of online users will bounce away from your site.
Unless you're a website whiz, you'll need outside help from a website optimizer. To supercharge your websites' speed and prevent customers from clicking their way onto different sites.
Mobile Optimization
Since Google revealed its mobilegeddon algorithm in 2014, businesses were incentivized to optimize their PC, tablet, and mobile website. With the benefit of having their site moved up the search engine results page.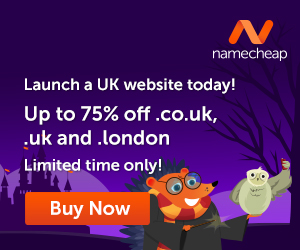 But, interestingly, a lot of businesses still haven't optimized their website. With statistics proving only 30% of small businesses have made the switch to mobile-optimized websites.
As with a website that takes ages to load, a website that isn't optimized on all devices is equally unappealing for online users. Therefore, if you want to enhance your website, it's essential to get it optimized asap.
Making the necessary adjustments will go a long way to improve your business website. The improvements mentioned above will mean your website is more visually attractive. Not to mention faster, easier to view across all devices, and provide multiple convenient ways for customers to contact you. In turn, each upgrade you make to the website will enhance its potential of driving sales.
---
Images courtesy of Pixabay, UnSplash, and Pexels.
Do you know that the more you use your brain, the better it is for you? AND, the more difficult it becomes to get 'old'? Yup, the brain is really a 'muscle', and the more you 'exercise' it, the better and stronger it becomes. With that said, let's see how we can make the brain better.
How about that second career? Ever thought about writing? Or even have someone write for you if you think this would be a better alternative? Well, how about creating your own website? Letting your voice be heard…without actually talking…but using words online. We all have a story within us…what's yours?
The time is NOW, step out into the world of possibilities…do something different and discover new horizons. It is not difficult and certainly easy when you now the way to do it.
Let me introduce you to Wealthy Affiliate, the place where I learned how to create a website and 'let my voice be known'. This is where I learned how to create my own blog and connect with people who helped me along the way.
Get your free hobby makeover guide I created to help you get started.
In it, I will tell you:
When you learn how to create your own blog, you get to choose the things that you write about. You can also use the blog to make extra income.
Make Another Dream A Reality – Get Your FREE Hobby Makeover Guide TODAY – It is your motivation to make a new start in your life…no matter where you are – geographic location is NEVER a problem either, especially when you live the laptop lifestyle.