Making Interaction In Business Easier For Your Clients
To put it mildly, interaction in business is a very essential component for any business. There's a lot to be said for convenience in 2019. While clients and customers are certainly aware of the quality they are receiving and are willing to research between the best options at the best price point they can find, it's also true that some immutable characteristics can go a very, very long way.
There's a lot to be said for convenience in 2019!
Interacting with your business is something that a client will of course have to do, in some capacity, if they hope to use your services. But what if you not only provided an excellent service, but also gave them a chance to interface with those services in the most convenient manner possible?
Surely that would give customers a chance to see the added value you propose, while also using you as a lifestyle service, not just something they find and then scrap for the next big thing.
This ease of use can become familiar to clients of all kinds, and from there it's very hard to subvert it. Think of how Amazon's Prime service now bundles delivery and home streaming options in one subscription. Cancel one, and suddenly the other goes, convincing you to keep the subscription going.
As far as interaction in business is concerned, please consider our following advice:
Additional Services
Consider what additional services you may leverage in order to complete the customer or client experience. For example, a medical clinic may wish to use in office medication dispensing in order to give their patients an easy means of accessing their vital needs, without them having to spend time queuing up in a long pharmacy wait line.
It's these measures that shows you care about the cohesive interaction between you and your clients.
The Extra Mile
How can you go the extra mile? It might be that you are selling a product, and include delivery insurance in the cost of shipment as 'a thank you' for their order. If a business partner or investor is coming into town, paying for their transport and hotel may be customary in order to gift them the easiest experience.
If sponsoring an athlete to promote your product, gifting them a five-year supply may be a great means in which to bring them to your side, but also to enhance goodwill. The extra mile is not an archaic business practice – it matters, and it matters strongly.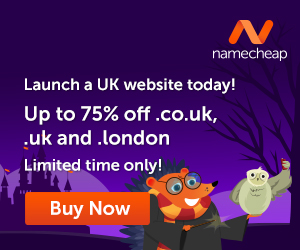 Clarity & Consistency
Clarity and consistency are often the two things that will give your clients a reasonable interaction with your firm, to the point where they will depend on it.
For example, if you always fulfill dispatching their ordered item by the end of the day (before a certain cutoff point), then they can more adequately calculate the delivery time at their house, and they can make plans around it. With the addition of a GPS tracker on your delivery vehicles or up to date tracking information, this becomes even more useful.
This minor example which all of us may take for granted illustrates how you can make things easier for your clients with a little investment, and resulting in a powerful impact.
With this advice, we hope you can make interaction in business easier for your clients. They deserve it.
---
Images courtesy of Pixabay and Pexels.
When you learn how to create your own blog you get to choose the things that you write about. You can also use the blog to make extra income.
Here is where I learned how to create my own blog and connect with people who helped me along the way.
Make Another Dream A Reality – Get Your FREE Hobby Makeover Guide TODAY – This is your motivation to make a new start in your life.