Your personal life is a segway to your business life, and yet, we've all heard of workaholics! The question that needs to be asked is this – is your personal life as good as your business life?
The people who can't tear themselves away from the office, always in formal suits so they're ready for any kind of meeting, and they can always be found behind a desk… So when it comes to living and loving a personal life, there isn't much to speak of when you think about it! If you're finding yourself at a bit of an imbalance, check out these tips.
No Motivation to Speak Of?
We can find plenty of reasons to go up and up when we're in business: we're making money, we're cultivating talent, and we're being featured in the top publications on the globe. And yet, in our personal lives, we're just feeling a little empty. We get home after a long, busy, and ultimately good day and all we want to do is sleep.
Sound familiar?
This is a sign we're putting too much energy into the business, and we're not saving any for ourselves. This is your life and you can do what you want with it, but making sure you have the time to enjoy yourself in your hobbies by the end of the day is essential. If you're a perfectionist, as a lot of people running their own companies are, finding the motivation to do things you enjoy can be thin on the ground; just try it out for a few days to see if you can slip back into some old and good habits!
Not Enough Hours In The Day?
This follows on from the previous point, but cutting down how much time you spend at work is always a good start to living better in your off hours. This way you can better catch up on rest, spend time with friends and family, and the business might thank you for it as well!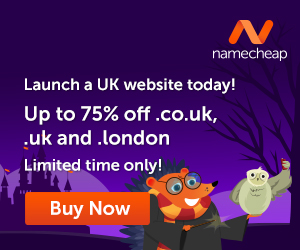 When you're working 24/7, or as close to that as you can, you're accidentally cultivating yourself an unhealthy lifestyle. No one really wants to live via constant tasks and paycheck, so make sure you're not doing it as a side result! Similarly, having someone in a responsible position under you, such as a manager or assistant, means nothing is going to suffer in your absence. It will even allow those with the right kind of talent to flex their muscles and refine a skill you know they have.
Bad Personal Finances?
Your business is successful, but when it comes to your own personal bank account, things aren't as shiny. You may not have the right savings available, as you haven't spent the right amount of time working on them, and as a good boss, you've kept your business finances separate. Similarly, your credit report might be suffering! You can take out a short-term loan for bad credit, as your lack of credit card or canceled cards can have a huge effect on how others perceive you.
Work on your personal time!
I know it might not be easy, however, in the long term, you will see the importance of taking a break will have you feeling more refreshed and equipped to take on the task of running a successful business more efficiently.
Images courtesy of Pixabay and Pexels.
If you would like to learn how to create an article like this one, CLICK HERE!