How Learning a New Hobby Can Make Employees More Productive
I am sure most people have considered learning a new hobby – I know I have! Being in front of a computer screen the whole day, attending face-to-face or virtual meetings, brainstorming for the game-changing idea, all of these can drain the energy of any hardworking and dedicated employee.
When mid-week comes around the corner, you have a horde of exhausted employees who are just dragging through the remaining days of the workweek.
Making your employees feel engaged and motivated every day can be challenging, especially in a remote work setup. Forcing them to do more will just be mentally draining and exhausting, not to mention pointless. But, have you noticed how doing something outside of work can make you feel refreshed and energized? It makes you feel all pumped up to face your workload head-on.
You can help improve the productivity and efficiency of your employees through employee engagement activities that allow them to explore new hobbies and skills.
Sports clinics, piano lessons, art classes, and voice lessons, among many others, can help them learn something new while they relax. Giving your employees opportunities to work on their non-work skills help them achieve work-life balance.
By letting your employees engage in vocal lessons, for example, you made them take a productive break from work.
A new hobby exercises the brain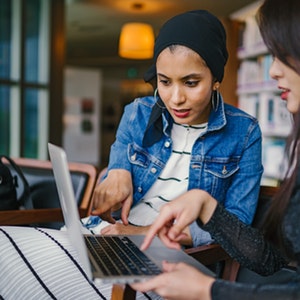 When you learn a new skill or a new hobby, you use parts of your brain that you don't usually use. Different types of activities strengthen different parts of your mind.
For instance, sports and dancing can improve the executive functions of the brain. Learning to play a new instrument enhances the connection between the left and right hemispheres of the brain.
Learning a new hobby is like giving the brain the work out it needs to be healthier and to function better.
A creative hobby can boost employee morale
A day full of demanding tasks can leave even the most steadfast employee feeling drained and dispirited. Let them recharge and unwind by doing activities that they love to do. Hobbies relax the mind and boost the mood. An hour of dancing or painting can revive the spirit and even improve performance at work.
Hobbies help employees recover
A week of continually striving for excellence and productivity is hard, especially when you leave no time to recover. Engaging in creative hobbies allows the mind to recover from all the work it was subjected to. You are doing your brain, and yourself, a great favor by giving it time to recover.
Recovery time through creative hobbies and activities lowers the risk of fatigue and burn-out and lets your employees gain new energy to face new tasks with enthusiasm. They need sufficient downtime to be able to deliver their best.
Hobbies can relieve stress
Stress, sadly, is the norm in highly competitive work environments and industries. When your employees are stressed, it affects their productivity and efficiency.
You cannot expect a well-oiled machine to function smoothly after subjecting it to constant stress for long periods. Sooner or later, it will break down.
The same is true for your employees. Continued stress can affect their health negatively, and sooner or later, they may give out. Not only does stress affect their health, but it can also result in negative emotions towards the company. Feelings of discontent and contempt can arise, which are never healthy for both the employee and employer.
Engaging them in creative activities is like giving a machine its regular maintenance. It relaxes the mind, reduces stress, and lets them feel better about themselves. Employee programs should take note to include creative activities or hobbies to create a healthier working environment for the employees.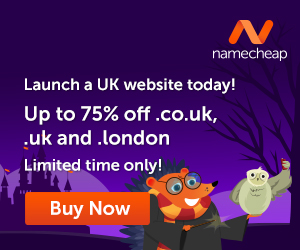 Hobbies encourage progressive learning
The effort and time that you need to pour into learning a creative skill can develop into a trait that your employees can use in their work. Setting a goal and working towards that goal teaches perseverance and patience, both characteristics that are valuable in any work environment.
It also shows employees that learning is progressive. You cannot master a skill in one night. It will take patience, self-control, and perseverance, skills that everyone needs to be successful and efficient.
Using hobbies to help discover or develop skills
It may start as a leisure activity, but over time, these hobbies can develop into skills. These creative skills, though not related to work, can significantly improve the confidence of your employees.
Personal development should not be set aside for professional development. It helps employees feel more confident about themselves, making them more productive and well-rounded professionals.
Setting a balance between life and work is essential to have mentally and physically healthy employees. Why not bring a slice of life into work? By incorporating programs that encourage creative hobbies and activities, you create a supportive and feel-good working environment, which is beneficial for everyone. Yes, learning a new hobby can certainly improve anyone's outlook i so many ways!n
---
Images courtesy of Pixabay, UnSplash, and Pexels.
Do you know that the more you use your brain, the better it is for you? AND, the more difficult it becomes to get 'old'? Yup, the brain is really a 'muscle', and the more you 'exercise' it, the better and stronger it becomes. With that said, let's see how we can make the brain better.
How about that second career? Ever thought about writing? Or even have someone write for you if you think this would be a better alternative? Well, how about creating your own website? Letting your voice be heard…without actually talking…but using words online. We all have a story within us…what's yours?
The time is NOW, step out into the world of possibilities…do something different and discover new horizons. It is not difficult and certainly easy when you know the way to do it.
Let me introduce you to Wealthy Affiliate, the place where I learned how to create a website and 'let my voice be known'. This is where I learned how to create my own blog and connect with people who helped me along the way.
Get your free hobby makeover guide I created to help you get started.
In it, I will tell you:
When you learn how to create your own blog, you get to choose the things that you write about. You can also use the blog to make extra income.
Make Another Dream A Reality – Get Your FREE Hobby Makeover Guide TODAY – It is your motivation to make a new start in your life…no matter where you are – geographic location is NEVER a problem either, especially when you live the laptop lifestyle.
Photo by ThisIsEngineering from Pexels