Crucial Things To Consider When Letting an Employee Go
Image from Pixabay – CC0 License
Letting an employee go is often a difficult thing to do. You might be doing it because they are under-performing or due to misconduct. Or you could be letting them go because employing them no longer makes sense for your business.
It's sometimes a tough decision to make, but the reality is that some employees need to be given notices. Before firing someone, it's essential to think about a few key issues.
It's important to get all your ducks in a row first so that you can do everything by the book. It will also help the company to save money and time if you plan things carefully.
Managing Unemployment Claims
When an employee leaves, they might file for unemployment. Your unemployment insurance will help you with the costs, but it's important to know what's going on so that you can manage everything appropriately. An unemployment claim can cost you if you're not careful, but the right software can help you with cost control.
With unemployment cost management software, you can get control and visibility over any unemployment claims. Real-time monitoring will help you to track any claims that are made. The software will help you to stay up to date with the latest UI regulations too as it concerns letting an employee go.
Documenting Reasons For Dismissal
There could be a risk of legal action being taken against you when you are letting an employee go or simply dismiss someone. Someone could try to claim that they are being discriminated against because they are a member of a protective class or that they weren't given the right amount of notice, for example.
It's vital to make sure that you do follow the law, but sometimes this might not be enough to protect you. Documenting reasons for dismissal can help you to protect the company if there is any legal action taken. You can show that you took the right steps and didn't break any laws.
Image from Pixabay – CC0 License
Protecting Confidential Information
Some employees have access to confidential information as part of their jobs. You need to consider this before letting an employee go to ensure they no longer have access to this information when they leave.
This could include several things, such as collecting devices, changing passwords, or deactivating accounts. If you have heard horror stories of employees "going rogue" on social media, you don't want the same thing to happen to your company. You might also make sure that employees sign contracts agreeing not to share any confidential information.
Hiring Someone New
After letting an employee go, you will usually need to hire someone to take their place. This is certainly worth thinking about before giving someone notices. It can take a long time to complete the process, so it makes sense to consider what you need to do before your current employee leaves.
Ideally, you would have as short a gap as possible between one employee leaving and another taking their place. Don't forget to consider the costs of hiring someone new.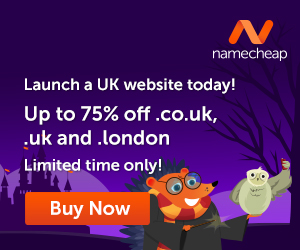 Before you say goodbye to an employee, organize any paperwork or processes that need to be taken care of to protect your company.
---
Images courtesy of Pixabay, UnSplash, and Pexels.
Do you now that the more you use your brain, the better it is for you? AND, the more difficult it becomes to get 'old'? Yup, the brain is really a 'muscle', and the more you 'exercise' it, the better and stronger it becomes. With that said, let's see how we can make the brain better.
How about that second career? Ever thought about writing? Or even have someone write for you if you think this would be a better alternative? Well, how about creating your own website? Letting your voice be heard…without actually talking…but using words online. We all have a story within us…what's yours?
The time is NOW, step out into the world of possibilities…do something different and discover new horizons. It is not difficult and certainly easy when you now the way to do it.
Let me introduce you to Wealthy Affiliate, the place where I learned how to create a website and 'let my voice be known'. This is where I learned how to create my own blog and connect with people who helped me along the way.
Get your free hobby makeover guide I created to help you get started.

In it, I will tell you:
When you learn how to create your own blog, you get to choose the things that you write about. You can also use the blog to make extra income.
Make Another Dream A Reality – Get Your FREE Hobby Makeover Guide TODAY – It is your motivation to make a new start in your life…no matter where you are – geographic location is NEVER a problem either, especially when you live the laptop lifestyle.