Four Simple Techniques To Reduce Stress In The Workplace
Stress is a problem in all workplaces. I am sure that EVERYONE will welcome techniques to reduce stress, not only in the workplace but everywhere that one lives as well.
Heavy workloads, tight deadlines, demanding clients, or long hours can all lead to higher levels of stress. Stressed people are less productive and more likely to have health issues. Here's how you can tackle stress in your workplace.
Stress is a problem in all workplaces. I am sure that EVERYONE will welcome techniques to reduce stress, not only...
Image – free for commercial use
Encourage Open Communication
A lot of employee's workplace stress comes from their boss. In fact, a bad relationship with your boss can cause sleep problems, anxiety, and even high blood pressure.
It doesn't have to be like this. Send your management team to classes that help them develop as leaders. Coaching can help to give your managers the tools they need to work with their team in a more positive and constructive way.
Offer training to the whole company. You could offer courses on how to effectively give feedback or how to manage conflict. This will help employees to communicate better and be aware of what sets off their stress.
The more aware your employees are of their own behavior, the better equipped they will be to handle challenges.
Offer Mental and Physical Benefits
If your employees are struggling with stress, then it's likely that their mental and physical health will be suffering too. Offer a safety net to address these issues too, which will help the overall health of your employees and of your organization.
Offering access to a benefits package can be expensive, but it has a lot of advantages. Employees who have access to health insurance will perform better, and be more loyal to your company. There is no denying how these techniques to reduce stress will pay off handsomely for all employees.
Offer Paid Time Off
Nothing combats stress like time away from the workplace and being able to relax and have fun. No matter how large or small your company is, try to make it a priority to offer employees paid time off so that they are able to relax, rejuvenate, and come back ready to work.
A surprising amount of people don't take time off, even though doing so improves mental and physical health and relationships outside of work. How much paid time off you offer is up to you, but make your employees use it.
Encourage Employees To Take A Break
A workplace culture that encourages non-stop work will have a very damaging effect on employees. If your team is always overworked and always having to sacrifice their leisure time in order to get work out, then you need to reconsider their workload. You might have to hire more employees or change your expectations.
Encourage your team to take breaks throughout the day. This means they will come back to the office less stressed, ready to work, and more productive.
Mental health should be taken seriously in the workplace, including stress. Stressed employees are likely to need more sick days, and will be less productive when they are in the office.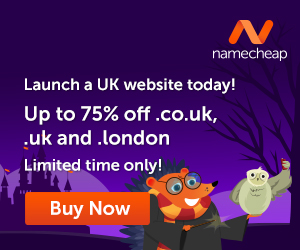 They're more likely to seek another job, making your employee turnover higher. It's in your interest to look after employee stress and get measures in place to reduce it. Yes, I have no doubt if you implement any of these techniques to reduce stress in the workplace that you will see an overall difference as well. Your most valuable resource is your manpower!
---
Images courtesy of Pixabay, UnSplash, and Pexels.
Do you now that the more you use your brain, the better it is for you? AND, the more difficult it becomes to get 'old'? Yup, the brain is really a 'muscle', and the more you 'exercise' it, the better and stronger it becomes. With that said, let's see how we can make the brain better.
How about that second career? Ever thought about writing? Or even have someone write for you if you think this would be a better alternative? Well, how about creating your own website? Letting your voice be heard…without actually talking…but using words online. We all have a story within us…what's yours?
The time is NOW, step out into the world of possibilities…do something different and discover new horizons. It is not difficult and certainly easy when you know the way to do it. 
Let me introduce you to Wealthy Affiliate, the place where I learned how to create a website and 'let my voice be known'. This is where I learned how to create my own blog and connect with people who helped me along the way.
Get your free hobby makeover guide I created to help you get started.
In it, I will tell you:
When you learn how to create your own blog, you get to choose the things that you write about. You can also use the blog to make extra income.
Make Another Dream A Reality – Get Your FREE Hobby Makeover Guide TODAY – It is your motivation to make a new start in your life…no matter where you are – geographic location is NEVER a problem either, especially when you live the laptop lifestyle.