Today It is Necessary To Get Prepared For Life After Quarantine
Photo by Kaique Rocha from Pexels
Life after quarantine is not an unusual phrase – it is actually on everyone's lips. and constantly in everyone's thoughts. COVID-19 has changed the way the world looks at life. It's been an incredibly hard time for businesses over the last few months. Many companies have had to close their doors and make considerable changes to the way they operate. COVID-19 has had an impact across the whole world, one that many of us have never seen in our lifetime.
Currently, countries are starting to change their quarantine rules, and this could mean that in the coming weeks and months you might be able to open your doors and get your business back on track. Right now is the time to get your team, yourself, and your business prepared for the early stages of opening your company and getting back to some normality.
Firstly, you need to remember that while the restrictions we have might be lifting, a lot of people will be feeling nervous about a second peak in the virus. This may mean that the public is slow to emerge from their homes and get back to life as we knew it. This could be especially true within businesses that offer online services. When you go to open the doors, you could see that your online business is still more substantial than the footfall within your premises. Make sure you are aware of this and are prepared for things to take time as we all adjust to life after quarantine.
Restaurants and hotels may see a sudden rise in bookings and customers. This is due to the fact that we cannot get these services at home. Being able to go out and meet with friends, enjoy good food and a drink has been taken away from us for a long time, so it is likely many people will head out. However, they will want to know that your company is working to keep them safe in the aftermath of the pandemic.
You should start looking at how to make your business safe for your customers, so they feel reassured. Give them space where they enter and exit your premises that can be used to clean their hands should they want. Maybe have a station with Purafier hand sanitizer, gloves or face masks. Make it clear they can help themselves if they wish.
You may want to change the layout of your business too, to help people keep a distance between themselves. The social distancing concept which is almost a 'new way of life after quarantine'. Take note of how much room people have to walk past if someone is looking at a product on your display. Can they walk past without getting too close? Does your counter get a little crowded? You might be able to find solutions to this so that your customers have a better experience in your store and stay for longer.
If you are a clothing shop, you could change your returns policy for a short while. Encouraging customers to buy and then try the clothing on at home. You might find it useful to keep addressed returns bags in the shop which you can supply to your customers. This will make the process easier for them if they decide they don't like the fit of something they have bought. A smart tip when you think about life after quarantine – options.
Get to grips with your business and start planning your return to operations now. This will make the transition a more straightforward process. Life after quarantine does not have to be a dismal state of affairs.
---
Images courtesy of Pixabay, UnSplash, and Pexels.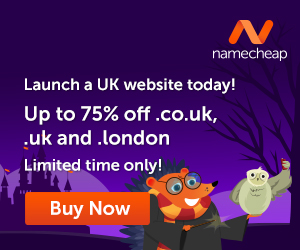 Do you know that the more you use your brain, the better it is for you? AND, the more difficult it becomes to get 'old'? Yup, the brain is really a 'muscle', and the more you 'exercise' it, the better and stronger it becomes. With that said, let's see how we can make the brain better.
How about that second career? Ever thought about writing? Or even have someone write for you if you think this would be a better alternative? Well, how about creating your own website? Letting your voice be heard…without actually talking…but using words online. We all have a story within us…what's yours?
The time is NOW, step out into the world of possibilities…do something different and discover new horizons. It is not difficult and certainly easy when you know the way to do it.
Let me introduce you to Wealthy Affiliate, the place where I learned how to create a website and 'let my voice be known'. This is where I learned how to create my own blog and connect with people who helped me along the way.
Get your free hobby makeover guide I created to help you get started.
In it, I will tell you:
When you learn how to create your own blog, you get to choose the things that you write about. You can also use the blog to make extra income.
Make Another Dream A Reality – Get Your FREE Hobby Makeover Guide TODAY – It is your motivation to make a new start in your life…no matter where you are – geographic location is NEVER a problem either, especially when you live the laptop lifestyle.
Photo by ThisIsEngineering from Pexels