How To Turn Your Mistakes Into Life Lessons To Live By
Are you wondering how to turn your mistakes into life lessons to live by? Everyone makes mistakes. They say that to err is human, and whoever they are, they are absolutely correct.
We all make mistakes: it's just some people make bigger mistakes than others.
We all make mistakes: it's just some people make bigger mistakes than others. More often than not, people only have their mistakes publicized because they got caught. It doesn't make it right, but there are ways to come back from a mistake.
Not all mistakes are irreversible. In fact, many of the mistakes we make when we are young can be overcome and forgiven. You may do something and tell yourself you'll never do it again, but here you are once more.
When we're young, most of our mistakes are forgiven and let go – but if you're arrested because of a mistake? That mistake lives on for years. You can speak to an expungement attorney and have it removed from your record, of course, but it isn't always possible.
The best thing you can do as an adult is to let your mistakes go as a lesson learned. You can learn from a mistake you've made and in many cases, you can put it right. So, here are a few ways to learn a lesson and grow – life lessons to live by.
Own It. You need to acknowledge that whatever you did was wrong. You don't say to people that you're sorry for how they feel, you tell them that you're sorry that this is how you chose to behave. Blaming other people isn't going to help you and you need to take responsibility to be able to move on. You have to accept the blame, own the mistake, and hold your head high. Us the mistake to initiate some life lessons to live by…honed by experience.
Examine It. Why did you do what you did? How could you be better in the future? What led you to it? All of these questions are tough, scary to answer, and can make you feel like you are in trouble. It's not easy to swallow a mistake and learn from it, but when you examine the why behind it, you can learn and move on.
Plan For The Future. You can't spend your life beating yourself up for an idiot mistake made when you were young. Instead, you need to plan a path forward to be able to move on. You need a plan that will ensure that you spend time thinking about how you can do better in the future, and how you can have a great life lived going ahead. Once you have a plan, you have goals to which you can stick, and you can then move forward.
Don't Let It Happen Again. You need to make your life an easy one – as much as possible – so that you won't mess up all over again. Don't rely on your willpower to get it right all the time: make a conscious effort never to be back in that situation.
Make A List. List all the reasons you never want to make this mistake again. It's a hard thing to do, but it'll help you to identify how to stay on track.
Life is no rehearsal, and it has no known expiration date. Therefore, it behooves everyone to use the mistakes learned and make them life lessons to live by every chance you get. 
---
Images courtesy of Pixabay, UnSplash, and Pexels.
Do you now that the more you use your brain, the better it is for you? AND, the more difficult it becomes to get 'old'? Yup, the brain is really a 'muscle', and the more you 'exercise' it, the better and stronger it becomes. With that said, let's see how we can make the brain better.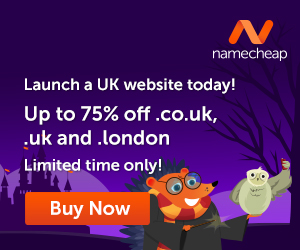 How about that second career? Ever thought about writing? Or even have someone write for you if you think this would be a better alternative? Well, how about creating your own website? Letting your voice be heard…without actually talking…but using words online. We all have a story within us…what's yours?
The time is NOW, step out into the world of possibilities…do something different and discover new horizons. It is not difficult and certainly easy when you now the way to do it.
Let me introduce you to Wealthy Affiliate, the place where I learned how to create a website and 'let my voice be known'. This is where I learned how to create my own blog and connect with people who helped me along the way.
Get your free hobby makeover guide I created to help you get started.

In it, I will tell you:
When you learn how to create your own blog, you get to choose the things that you write about. You can also use the blog to make extra income.
Make Another Dream A Reality – Get Your FREE Hobby Makeover Guide TODAY – It is your motivation to make a new start in your life…no matter where you are – geographic location is NEVER a problem either, especially when you live the laptop lifestyle.