[List]4 Great Careers For People Lovers Like You!
So, who exactly are people lovers? Well, people who love people – nothing complicated! Are you a people person? Why not turn your love of people into a career?
Finding a career that is relevant to your interests is important for job satisfaction
There are many types of jobs that can allow you to put your people skills to good use. From being able to help others, to using your way with words to interact and sell – you could be looking at a fantastic future career.
Whether you're just starting out or you're looking to make a switch, take a look at some fantastic careers for people who love people.

Image Credit: Unsplash under Creative Commons
Become A Counselor
If you're a good listener, are patient and are willing to help others, then becoming a counselor could be a great career move for you. There are various routes you can take to becoming a counselor, from embarking on a degree in psychology to gaining qualifications in specialist types of counseling.
Whichever route you choose to pursue, you could help others who need some guidance and support in their lives.
Work In Real Estate
Working in real estate means working with people on a daily basis. Helping others to find their dream home can be very satisfying, and this means that you'll meet people from all walks of life.
To work in real estate, you'll need to get a certificate of registration, which you could easily work for outside of your full-time role. Working in real estate can lead to all kinds of opportunities, so if you're looking to give up your current career, this could be the perfect choice for you.
Teachers Are Great People Lovers
Have you ever considered teaching as a career? If you love talking, then teaching could be right up your street!
Teaching doesn't just have to involve teaching kids in the classroom; you could teach at a community college, tutor or become a workplace trainer.
Some of the most important job skills for teachers include enthusiasm, being a great communicator and of course, patience. It's never too late to make the move into teaching, so it's worth exploring your options and seeing if teaching others could be a wonderful career move.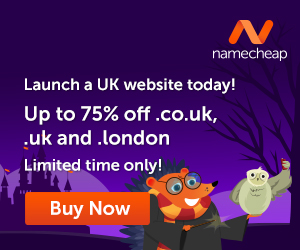 Move Into Human Resources (HR)
If you love where you work and want to move into a more people-based role, why not consider a move into HR? There are plenty of people who transition mid-career into HR, and your workplace might have some great opportunities for you to try.
It helps if you're willing to gain an HR qualification, so it's worth looking at some courses you can take to help you achieve the right skills.
Working with the masses can be very rewarding, as well as being a sociable career choice. You could use the skills and experience you already have to pursue a more people-focused role, or you could retrain to help you get started in the job you've always wanted.
Finding a career that is relevant to your interests is important for job satisfaction, so if you're unhappy where you are, put a plan in place to help you make the most of your future.
Who knows, you might just be the best candidate when it comes to being recruited for that 'people lovers' job!
---
Images courtesy of Pixabay and UnSplash.
When you learn how to create your own blog you get to choose the things that you write about. You can also use the blog to make extra income.
Here is where I learned how to create my own blog and connect with people who helped me along the way.
Make Another Dream A Reality – Get Your FREE Hobby Makeover Guide TODAY – This is your motivation to make a new start in your life.