[List]7 Business Benefits By Hiring Additional Vehicles
Image Credit: Pixabay, Free to Use Licence.
If you're a business owner and have found yourself in need of expanding your fleet, then you very well may be wondering whether you should take the plunge and buy a vehicle or if you should be hiring additional vehicles instead. More companies than ever are choosing to hire additional vehicles largely due to 7 key benefits that hiring can provide.
Access To Newer Vehicles
It's in the best interest of vehicle hire companies to continuously renew the vehicles in their fleet, replacing outdated models with those that are newer, more efficient and reliable.
This, in turn, gives business owners access to newer vehicles that they would never have been able to afford to buy outright themselves.
ASAP Access
If a business needs a vehicle and they need it now, then they probably don't have time to waste looking at vehicle advertisements, liaising with the vehicles' previous owners and negotiating a sale price. Hiring a vehicle gives them access to a vehicle at the drop of a hat.
Reduced Depreciation Costs
When a business purchases a new vehicle they almost instantly make a loss on it as an asset in the form of depreciation. By hiring a vehicle, the business can avoid these depreciation costs as they are instead absorbed by the vehicle hire agency.
Less Time Spent On Maintenance
One of the biggest responsibilities of a business owner in charge of a fleet of vehicles is maintenance, which can take up a lot of time and cost a lot of money over the lifetime of the vehicle.
By hiring the vehicle instead, business owners can relinquish this responsibility, simply returning the van for it to be maintained by the hiring agency.
Reductions In Downtime
Broken down vans can be a nightmare if they are needed to get your team and their equipment where they need to be on time. Downtime in a business can quickly eat into profit margins and so it's important to minimize it at all costs.
Van hire can help to reduce downtime by allowing business owners to gain access to an alternative vehicle at short notice, keeping their team on the road, their customers happy and their profit margins safe. Yes, it goes without saying that there really are advantages to hiring additional vehicles for one's company.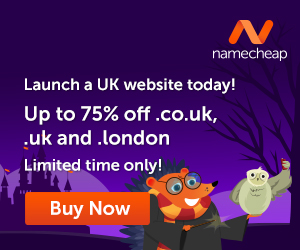 Easier Scalability
Purchasing additional vehicles during busy periods can leave a business with unused assets should work then die back down. Hiring instead of buying allows businesses of all sizes to scale up and down easily, taking on more vehicles when they need them and returning them when they don't, providing ultimate flexibility.
Competitive Rates
One of the biggest arguments against hiring rather than buying a vehicle is the overall cost, but once businesses add up the cost of what they can save, hiring rates soon appear far more competitive.
Many hire companies offer both short and longer-term business contracts with rates that suit a variety of business models, so whether a business wants a van for a day or 10 vans for a year, there are options available to suit them.
So there you have it, the top 7 reasons why businesses are opting for hiring additional vehicles rather than buy their own vehicles – what are your opinions?
---
Images courtesy of Pixabay, UnSplash and Pexels.
When you learn how to create your own blog you get to choose the things that you write about. You can also use the blog to make extra income.
Here is where I learned how to create my own blog and connect with people who helped me along the way.
Make Another Dream A Reality – Get Your FREE Hobby Makeover Guide TODAY – This is your motivation to make a new start in your life.