Top 3 Tips[List] On How To Start A Charity
The number of charitable nonprofits has definitely risen in recent years, with hundreds of people eager to make their mark and make a difference. Here are 3 noteworthy tips on how to start a charity and be on the path to success.
The most common are the tax-exempt 'public' charities that we all know and love to donate to. In fact, some of us come across charities without even realizing it, often buying a certain product or carrier bag can donate money towards some charities.
Photo by rawpixel.com from Pexels
This means that there is massive competition among charities to get the attention and support that they need and deserve. All charities must raise funds from the public and while charitable giving changes year to year; it remains remarkably steady which means there is often a market.
Just like there can be a failure among business startups, charities can go south just as quickly. So if you're considering becoming a founder you need to think hard about why, where, and when it makes sense to start a new charity.
...there is massive competition among charities to get the attention and support that they need and deserve.
Although it would be nice, not every charity will make it and often founders haven't thought about their ideas properly and unfortunately fail. If you're looking for some top tips on how to start a charity have a look below for some guidance:
Complete Research
Although it's extemely important fo you to have a passion for your cause it's also equally important for you to act as though this is a business. That means research. You should think about things such as:
Is there a need? If there are already similar organizations, will you be a success?

Do you need help managing and building relationships from someone such as Reldesk?

Make sure you understand what a non-profit organization is and what it does.

How does it differ to a business?
Create A Business Plan
Once you've completed research that leads you to the conclusion that you are following the right path and should be creating a new organization then it's time to start creating your business plan. A non-profit is simply the same as a business in this area and you need to have as much money coming in as going out in order to stay afloat.
You don't want to fall into the trap of hoping and praying that it will be a success, you need to make sure you plan every detail in order to become even slightly successful. That includes thinking about things like where you will get the funds, who will be working with you, where you are going to be based and how much you are expecting to raise for the venture.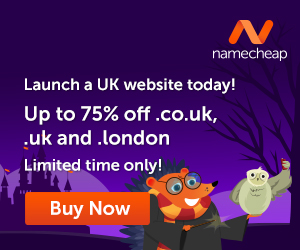 May 7, 2012 … Here are some easy steps to start a charity. Start by developing your vision and mission. A vision is an inspiration and aspirational destination …
Develop A Fundraising Plan
Fundraising can be extremely complex, competitive and very sophisticated however it is unavoidable in order to achieve the goal of receiving funds from the public. Don't fall into the trap of thinking that you will earn enough funds from things such as a few bake sales, fancy dinners or a few products.
Often a lot of time and funding need to go into a charity in order for it to make a return. You will need to think carefully about all the different methods you can use to fundraise such as people getting sponsored, holding charity events and advertising on TV.
Hopefully, these top tips will help you when starting a charity. Are there any other tips that you could share in the comments section below that will help others?
---
When you learn how to create your own blog you get to choose the things that you write about. You can also use the blog to make extra income. Here is where I learned how to create my own blog and connect with people who helped me along the way.
Make Another Dream A Reality – Get Your FREE Hobby Makeover Guide TODAY – This is your motivation to make a new start in your life.