[List]Tips For Reducing Business Costs In Heavy Industries
Which business owner do you know that would not welcome tips on reducing business costs? Let me tell this – there are none. There's a lot of potential when it comes to generating profits in heavy industries such as oil, manufacturing, and steel, but there's no getting around the fact that there can be capital-intensive operations.
...there are a few ways to consider when it comes to reducing business costs.
There's just so much cash that must be spent if a company in one of these fields is going to find success, especially since there can also be a lot of competition, and standards must remain high.
However, there are a few ways to consider when it comes to reducing business costs. We take a look at a few of them below.
Put Together A Team
Your employees are going to be the backbone of your success. If they're high-quality, then they'll deliver great results — and that's ultimately going to be hugely beneficial to your company. When it comes to staffing, many companies try to cut costs by offering low wages, but this is the wrong approach.
You should pay your staff well, not only because it'll draw out better candidates for the positions that you advertise, but because it'll reduce staff turnover — and that really can save a business a lot of money. It costs a lot to advertise for a position and train a new employee, so it's important to keep the staff that you already have on board.
Rent, Don't Buy
You'll need to have a lot of machinery as part of your operations, and this can be a huge drain on your capital. As such, it's important to look at new ways of getting the machines and tools you need without the high cost.
In this day and age, there are plenty of ways you can get your machines without simply writing a large check. You may be able to rent your equipment for a fraction of the cost, or buy them on a favorable payment plan — such as spreading the cost over many months, for example.
Use The Latest Software
We've come a long way in recent decades, thanks to the increasing sophistication of computers and software tools. Whatever industry you're in, there will be software that has been specifically designed to help companies such as yours to do their job better.
If you're in the oil industry, for example, then take a look at the type of software offered at Petrobase.io. It'll help you to manage your operations and work more efficiently. And the more efficiently you work, the more money you'll be saving.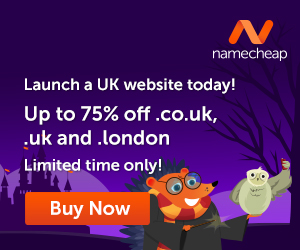 Review Energy Operations
Your operations are likely to be highly energy-intensive. But just because you accept that you'll use a lot, that doesn't mean that you shouldn't try to reduce them. Reducing your energy usage by 20% will save you 20% on your energy bills, after all.
If you don't know what you're looking for or where to start, look at hiring an external consultant — they will be able to tell you where you can make improvements.
As well as the energy you use, look at the surplus energy you produce. In some cases, it's possible to sell it on to another business for profit. All these little tips should prove helpful when it comes to reducing business costs all around – for small and already established companies.
---
Images courtesy of Pixabay, UnSplash and Pexels.
When you learn how to create your own blog you get to choose the things that you write about. You can also use the blog to make extra income.
Here is where I learned how to create my own blog and connect with people who helped me along the way.
Make Another Dream A Reality – Get Your FREE Hobby Makeover Guide TODAY – This is your motivation to make a new start in your life.