How To Look After Your New Team
Today we want to share with you a few tips and suggestions about how to look after your new team. You have been running your own business for some time now and all is going well. You have now reached that point where you are actually ready to hire your first employee as you need to move forward and grow your business.
Having your own team is an exciting stage, but it can also be daunting if you have never managed a team before. Read more.
Image Pixabay – Pixabay License
Make Them Feel Welcome
The very first thing to do is to make them feel welcome. They need to feel like they belong. Look after not only their collective needs but also their individual needs as a unit.
When we work alone, we often develop our own habits and ways of working, so when others come along and work with us, they can disrupt this.
You need to think about things such as changing your work space around to accommodate them, asking them their preferences over music playing, where they want to sit, any refreshments that they might like to enjoy throughout the day and such like.
Ensure That Your Work Environment Is Safe
Along with welcoming your team, you have a responsibility to ensure that your work environment is safe for them.
You will want to carry out risk assessments to identify potential hazards and then put actions in place to mitigate against them.
Deliver Training & Coaching Consistently
Your new team will need initial training and then they will want ongoing coaching.
They need to be equipped with the skills and knowledge to carry out their jobs effectively and confidently. This will ensure that they can do a good job for you and that they feel comfortable carrying out their work.
It helps to have regular meetings with your team on a one-on-one basis so that you can identify training needs with them. They might need to focus on negotiating skills development or perhaps you need to spend some time working on their technical knowledge with them. Talk through where you feel there are gaps and put plans in place to address them.
Involve Them In Your Business
You are likely to be working closely with your new team, so it makes sense to involve them in your business.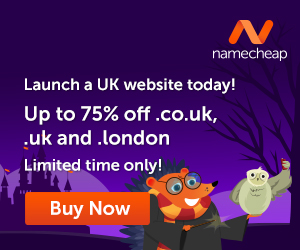 Share with them any goals and targets that you are working towards so that they can understand the part that they need to play in order for you to achieve them.
Invite them to share any suggestions and ideas that they have to improve or expand things and strive to create an environment of open and honest communication.
Employees are far more likely to engage with your business if you work with them in this way and you should find that you are getting some fresh ideas from them that you can develop.
Praise & Reward Them Regularly
Everyone wants to feel that they are doing a good job. It boosts confidence and leads to greater job satisfaction and loyalty, so make the time to praise and reward your team regularly.
This does not need to be a huge fanfare or big bonus structures, it might be as simple as a 'thank you' for a job well done or a breakfast run for everyone at the end of a tough week.
It usually is the little thing that will make a big difference in your team. Look after them and they will in turn look after you.
---
Images courtesy of Pixabay, UnSplash and Pexels.
When you learn how to create your own blog you get to choose the things that you write about. You can also use the blog to make extra income.
Here is where I learned how to create my own blog and connect with people who helped me along the way.
Make Another Dream A Reality – Get Your FREE Hobby Makeover Guide TODAY – This is your motivation to make a new start in your life.