The Lowest Price Vs Value – Who Wins?
Being in business, undoubtedly the lowest price vs value will ALWAYS be a question for you. The catch comes in knowing where you NEED to draw the line and focus on what your decision will add or take away from your business. Let's have a look at this contributed article and see how you can outsmart the competition.
The Web Entrepreneur's Alternative Strategy to Lowest Price
The internet has made the world a much larger place that feels a lot smaller. You no longer have to leave the comfort of your home to buy the things you want, go on courses you want to follow, even meeting family and friends can happen entirely online.
All this tech, especially from a consumer's perspective is excellent:
more choices

better prices

and more convenience.
For businesses, it's equally great as terrifying. Sure, you can reach a broader audience on a grander scale, but that goes as well for your competition. The point is – you can't really complain about it, as it's just a matter of fact. The customer is king (or queen), and did that ever change?
Being in business, undoubtedly the lowest price vs value will ALWAYS be a question for you.
As customers become more internet savvy and feel confident buying their items from new start-ups and non-established names, the World Wide Web has been flooded with businesses selling pretty much every item under the sun. Even non-tech savvy entrepreneurs can trade on the internet using established platforms such as eBay or Amazon.
The biggest threat to most entrepreneurs plays straight into one of the main triggers for consumers: price.
If you have a reasonably successful product, you can count on it that someone somewhere is issuing a low cost and cheap labor factory to beat you on price point.
And regarding intellectual property (IP) the jurisdiction is usually tricky and costly to force someone to cease and desist. With all the wonders of the internet, you will just have to accept this being a fact of life.
Not all is lost though. The initial thought of any budding entrepreneur with some success that is on the receiving end of flattery through duplication is to assume that the competitor has an inferior product. And that might be the case, but that thought alone should not be enough to ease the mind.
Where a strategy of low cost and low price cannot follow is one of premium value. Entrepreneurs should consider if there is flex in their sale price to add additional value to the product via packaging, customer service, and marketing.
Take Apple, for example, they take much pride in the packaging of their products. Aiming to provide a premium experience it sets the expectation of the product straight away. It's not a random box with some foam filling, no, it's a tailored and perfectly optimized packaged product.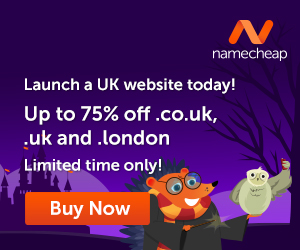 You feel straight away that you are dealing with a premium product and that's what you are paying for. Now it doesn't need to be completely Apple, there are halfway points by ditching generic brown boxes and invest in some custom printed boxes.
Customer service is another area where you can flex your value and add a premium element to your product. Being flexible with the customer and having a great customer service team can build up your reputation for years to come.
Lastly, premium branding via innovative marketing channels will be able to drive more customers to your products in the first place. We live in an age of influencers now, balancing earned and paid for media, advertising with accurate targeting (demographics and interest). A smart entrepreneur will make use of all these tools and immerse themselves or hire professionals to do so.
Yes, there are times when you will think about the lowest price vs value but the outcome should always prevail based on your expectations where the longevity of your business is key. Much success.
Images courtesy of Pixabay and UnSplash.
You can put your thoughts on paper but learning how to create your own blog is something different. If you have the right training it is not that difficult.
When you learn how to create your own blog you get to choose the things that you write about. You can also use the blog to make extra income. Here is where I learned how to create my own blog and connect with people who helped me along the way.
Click Here and see what it is all about!