Skills That Can Really Make A Resume Stand Out!
Here are some ways to make a resume stand out from the rest – something that anyone applying for a job placement should heed. The competition is 'alive and well' and one thing is sure – you need to ensure that you cover all the bases when it comes to doing above and beyond in today's competitive world.
Read more in this contributed article.
Applying for a new job can be a relatively daunting process. Not only do you have to anticipate being thrown out of your usual routine and into an entirely new routine if you do manage to bag a placement or position that you apply for, but the actual process of applying can be relatively complex and drawn out.
The competition is 'alive and well' and one thing is sure - you need to ensure that you cover all the bases
Now, the main tool that recruiters and employers will make use of when determining whether to invite you along to an interview or not will be your resume. This is a document that gives you an opportunity to portray yourself in a particular light and really sell yourself.
When jobs are advertised, recruiters and employers are likely to receive a huge influx of resumes. So, how can you help yours to stand out from the crowd? Besides the usual content (such as experience, career history, and educational background), here are a few different additional components to work into yours!
First Aid Training
Every workplace has strict health and safety regulations. It is every employer's responsibility to ensure that work-spaces they are providing employees with or which members of the public can access are as safe and risk free as possible. They will have to carry out various measures to achieve this.
From installing warning signs near unexpected steps or low ceilings to ensuring the perimeters of the property's roof are secure and cannot be fallen from. Now, you might be wondering where you can help with this process.
Most employers will ensure that an individual with first aid training is present in the workplace at any one time. So, if you already have first aid training and list this on your resume, you can display yourself as an asset to the company. If you are hired, your employer will have an extra first aid trained individual working, without having to invest in first aid training for you themselves.
A Second Language
There aren't all too many job roles where it's absolutely essential to be able to speak a second language. But nowadays, increasing numbers of businesses and companies are becoming globalized, and business owners are having to find themselves communicating with new markets, partners, and clients who may not have the same first language as they do.
Speaking a second language makes you an extremely valuable member of any team, as you open the team up to the wider world. You will be able to communicate effectively with more people and this reflects well on the company you are working for too!This is a sure way to make a resume stand out!
If you don't yet speak a second language, it may be worth looking into investing in lessons. Mandarin lessons, Spanish classes, and Arabic lessons tend to be most popular, as these are some of the world's most spoken language.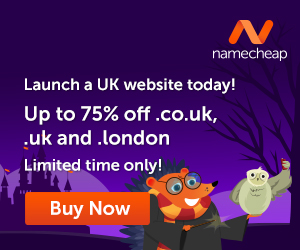 Software Skills
If you know how to use any particular software, make sure to add these skills to your resume. You never know what software the company you're applying to work for may use on a day to day basis, so being able to use particular programs may highlight you as a candidate who could easily fit in well with their working environment.
Being able to use certain software can also bring a new skill set to a company. If you are able to use Adobe Photoshop, for example, you could help out with image editing for images of their stock to be launched on their new website.

Driving Qualifications
Many people assume that they only need to list their driving qualifications if they are applying to a job that specifically includes driving – such as a delivery driver or a taxi driver. But being able to drive can come in useful for a whole host of other positions.
If the offices or commercial premises are located in an awkward spot away from public transport stops, drivers tend to be preferable candidates, as they will stand better chances of getting in on time every day. If you may be required to attend meetings, exhibitions, or networking events away from your place of work, being able to drive is also preferable. So, if you have a license, make sure to note this fact down.
Willingness To Travel
If you are willing to travel as part of your job role, you should also list this. Sometimes employers require their staff to head away to events and if you are flexible and able to travel for work, you will, again, be a slightly more viable candidate than someone who has more commitments and is unable to head away for a couple of days or a weekend.
While you need to make sure that you still include the standard information required of a CV, it's important to ensure that you add additional skills and information to put your application above the rest and make a resume stand out in its best light!
---
Images courtesy of Pixabay
You can put your thoughts on paper but learning how to create your own blog is something different. If you have the right training it is not that difficult.
When you learn how to create your own blog you get to choose the things that you write about. You can also use the blog to make extra income. Here is where I learned how to create my own blog and connect with people who helped me along the way.
Click Here and see what it is all about!