Tips On How To Bag Management Consultant Jobs Easily!
Finding a job you like can be a task in itself, however, here are some tips on how to bag management consultant jobs easily.
It is not to say that it will be a walk in the park - absolutely not - but it will give you a good starting point Click To Tweet
It is not to say that it will be a walk in the park – absolutely not – but it will give you a good starting point in the right direction. Read more in this contributed article to find out.
A management consultant is a highly desired job in the field of business. The role requires the individual:
to help organizations identify issues

solve problems

create more capital

improve their performance levels,

and maximize growth.
However, in order to get your foot in the door, you need to be aware of the entry requirements and what type of training courses will be beneficial to you.
Degree Requirements
When you apply for a job as a management consultant you will be expected to hold a degree. Most companies will expect you to have attained at least a 2:1 on your Bachelor's Degree. Of course you will have had to study something relevant to the field. Degrees in the following subjects are particularly helpful: business, economics, finance, and math.
Skills You Must Have
Of course, you will need to possess certain skills in order to carry out the job effectively. Management consultant jobs are not a 'ticket on easy street'. Here are a few skills that will help:
You will need to be able to work well as a team as you will be interacting with people from different businesses all the time.

You will also need to have great writing, oral communication, and interpersonal skills – after all, you need to be able to convey your point effectively to others.

In addition to this, innovation is important as you will have to come up with new ideas to help the company in question.

You will have to be good at strategic planning and problem solving – how else are you supposed to identify issues within a business and solve them efficiently?

In order to do this, you will, of course, have to be analytical in nature.

You will also need to be able to work under pressure – you have the company's success riding on your shoulders, if that's not pressure, nothing is.
How To Increase Your Chances Of Getting A Better Management Consultancy Job
Obviously, when you begin your step onto the consultancy career ladder, you take any job that you can get in order to get the experience you need. Over time, and after you have proved your worth, you will then be able to carve your career path towards management consultancy specifically.
After all, you cannot just expect to walk into such an expert field. There are training courses available from the Institute of Consulting (IC) that can help you to improve your chances of getting the top jobs.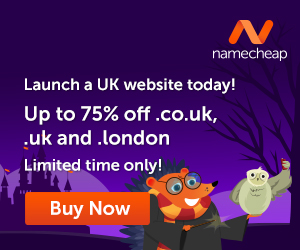 One of the best ones is the Certified Management Consultant Award (CMC). This is highly respected by future employers. You will be required to have three years' experience in consultancy in order to be eligible. You can also opt to take a postgraduate (Masters) degree in the subject as well.
You will also need to present this in a professional CV. There are amazing resumes from Hloom that can give you a great professional look to your CV, and then you can fill it with your experience and qualifications.
So there you have it: a simple and yet concise guide on how to bag possible management consultant jobs! All the best.
Images courtesy of Pixabay.
---
How would you like to learn how to post on a blog like this one?
You can put your thoughts on paper but learning how to build your own blog is something different. If you have the right training it is not that difficult.
When you learn how to build your own blog you get to choose the things that you write about. You can also use the blog to make extra income. Here is where I learned how to build my own blog and connect with people who helped me along the way.
Click Here and see what it is all about!