Running any type of business takes a lot of patience, financial budgeting, training, technological updates, and exceptional customer service. Managing your medical business efficiently is no different. It is just another targeted audience that deserves just as much attention to make it a success. In this contributed article, you can read about valuable tips which will be helpful to your medical business.
Medical Business Tips To Help You Keep Your Head Above Water
When you think about going to the doctor's surgery, you generally tend to think about it as a service for the public. Regardless of which country you're from, you head to your GP (general practitioner) when you're not feeling well to gain a diagnosis and possibly some medication to help you recover.
However, what many people don't see is the business side of things. To successfully run a GP surgery you need to be very business minded because if you're not, then the service that you're providing to the public won't be up to the standards it needs to be.
Of course, money is always an issue when it comes to running a business, but when it comes to running a surgery, being able to spend money wisely with the ability to still make a profit is a great skill to have. Here are some tips on how to keep your head above water in the medical industry.
Only Hire What You Need
While there's always an issue in the medical sector with understaffing, having too many practitioners on the payroll at one time will result in a large loss of funds. Every day is different, but you will notice a pattern in which days are busier than others, so try to have the right amount of GPs, nurses, and medical administrators on the payroll. This will save a surprising amount of money each year which can then be reinvested in the business.
Make Sure Equipment Is Up To Date
There are a plethora of different machines and devices to help your practitioners treat and diagnose their patients, and it's important that all of your equipment is kept up to date at all times. You will likely have equipment inspections regularly, but be sure to keep an eye on the machines yourself to ensure that they are working at their best. FME explains why it's important to run simulators so that you know your devices are working as they should be.
Training Is Key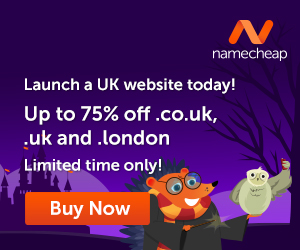 Sending staff out on different training courses costs money, but it's definitely money well spent. Ensuring that all members of staff are trained correctly in the fields they need to be will ensure that the patients get the best care possible, and reduces the chance of any lawsuits coming your way for malpractice.
Even simple bits of training like how to use the computer system properly will help all members of staff ensure that the data they are looking at is correct; therefore meaning that nobody will accidentally be misdiagnosed or forgotten about in times of need. Spend that money on the training saving money in the long run.
Running a business is hard work, and as you can see so is running a business in the medical industry. The best piece of advice to follow is to always run the business to the highest of standards, spend the money that's necessary to ensure patients are getting the right care, and keep your equipment up to date!
Happy patients = happy business owner.
Would you like to learn how to post on a blog like this one? You can put your thoughts on paper but learning how to build your own blog is something different. Being able to have the right training it is not that difficult.
In learning how to build your own blog you get to choose the things that you write about. You can also use the blog to make extra income. Here is where I learned how to build my own blog and connected with people who helped me along the way.
Click Here and see what it is all about!
Images courtesy of Pixabay.