[List]3 Meaningful Careers You Could Consider Today As A Second Career!

Image Credit: GLITZCUBE from Pixabay.
Everyone wants to have meaning in their life. However, finding it isn't as easy as that might sound, so some people struggle with it. Many people choose meaningful careers that let them have an impact in various ways. That can be seen in helping a community and much more.
If you're looking to do this, you mightn't know which careers you could consider. You don't necessarily need to work in charity or volunteer to get this.
There are more than a few meaningful careers that anyone can consider…have a look at these 3 Top Picks.
Physical Therapist
If you want to help people suffering from injuries, then you could consider being a physical therapist. Alongside that, you can help people experiencing long-term conditions.
Physical therapists use techniques to manipulate a patient's body and help relieve their pain. You'll also develop a treatment plan to help them overcome or manage the condition.
As appealing a position as this can be, it can be one of the more difficult ones to obtain. You'll need to go through an accreditation program, which can take some time.
Once you have that, however, you'll have no problem helping people hands-on.
Software Or App Developer
You mightn't think that being a software or app developer can be a meaningful career. You can help more people than you're aware of, however.
While that could mean primarily working with non-profits or companies in specific industries, it can be more than recommended. One of the main benefits of this is that it can be easier to enter than many other fields.
Though it can be worth pursuing a degree in a related field, you can develop your skills in this in various ways. The likes of Filemaker Cloud and other resources can be helpful with this, especially long term.
Speech-Language Pathologist
Also known as speech therapists, speech-language pathologists help people who have difficulty speaking. They also work with people who have difficulty swallowing.
As a pathologist, you'll assess a patient's condition before diagnosing the cause and developing a treatment plan. You'll typically work with the patient until the cause is addressed or manageable.
Many speech-language pathologists help children and are usually affiliated with an educational facility. In this role, you'll have a significant impact on a patient's life.
You'll typically need an extensive education with this, with many roles requiring a master's degree.
Wrapping Up
Finding meaningful careers can often seem difficult. Many people believe that they'll need to work for a non-profit or volunteer for charity to do so.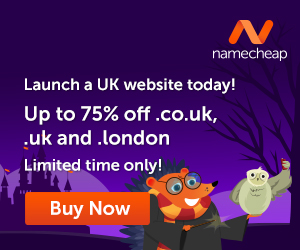 While that can be recommended, it isn't the only way that you can use your career to make an impact. Instead, there are more than a few meaningful careers that you can consider.
Like any role, you'll need to keep a few things in mind. That can include:
The type of impact you'll have.

Your interests and passions.

Compensation and career growth.
With that, you shouldn't have an issue finding a role that you'll love.
---
Images courtesy of Pixabay, UnSplash, and Pexels.
Do you know that the more you use your brain, the better it is for you? AND, the more difficult it becomes to get 'old'? Yup, the brain is really a 'muscle', and the more you 'exercise' it, the better and stronger it becomes. With that said, let's see how we can make the brain better.
How about that second career? Ever thought about writing? Or even have someone write for you if you think this would be a better alternative? Well, how about creating your own website? Letting your voice be heard…without actually talking…but using words online. We all have a story within us…what's yours?
The time is NOW, step out into the world of possibilities…do something different and discover new horizons. It is not difficult and certainly easy when you know the way to do it.
Let me introduce you to Wealthy Affiliate, the place where I learned how to create a website and 'let my voice be known'. This is where I learned how to create my own blog and connect with people who helped me along the way.
Get your free hobby makeover guide I created to help you get started.
In it, I will tell you:
When you learn how to create your own blog, you get to choose the things that you write about. You can also use the blog to make extra income.
Make Another Dream A Reality – Get Your FREE Hobby Makeover Guide TODAY – It is your motivation to make a new start in your life…no matter where you are – geographic location is NEVER a problem either, especially when you live the laptop lifestyle.
Photo by ThisIsEngineering from Pexels