Creating An Out-Of-Hours Business Plan For Your Customers
For the majority of businesses, most things happen between 9 and 5. Do you have an out-of-hours business plan for your customers? But as life is unpredictable, you never know what could happen after hours. From employee emergencies to break-ins and natural disasters, you never know what could happen once everyone clocks off for the day.
Having an out-of-hours plan can cover you in all kinds of situations, helping you keep your business safe and running in the event of the unexpected.
Need to create an out-of-hours plan for your business? Take a look at some of the following considerations to help you create an effective plan.

Image Credit: Unsplash under Creative Commons
Put emergency contacts in place
If something happens outside of office hours, are there people who can respond to calls or an emergency? Having emergency contacts in place is important for your business and its employees. While nobody wants to be bothered with something trivial after-hours, you can put some procedures in place so that employees can share information if needed.
Run business continuity exercises
A business continuity plan can help ensure your business maintains operations when faced with an emergency or difficult situation. Adverse weather, a death, or a system shutdown could negatively impact your business, which is why it's beneficial to have a plan in place. There are a lot of different types of business continuity exercises you can test to make sure your teams know what to do in an emergency. This can help people feel more confident that they'll know how to respond to a difficult situation, but it can also help you identify any gaps in procedures that require addressing.
Have procedures in place for your office after hours
Do you have procedures in place for your office after hours? What if someone leaves something in the office, or someone stays late and needs to lock up? Having some rules in place can limit these types of situations, but it's also helpful to have some guidance in place in case there are emergencies.
Consider the different situations you might need assistance after hours. Do multiple, trusted people have master keys to the building? Is there a security guard or janitor who can help out where needed? Think about the different scenarios and get ready to implement some new procedures.
Secure your business
How secure is your business? From both a physical and digital perspective, you need to make sure your security procedures are watertight. Protecting your business from security threats can help ensure your business stays secure, even after hours. While it's easy to think 'that'll never happen', you don't want to be caught out on something that could have been avoided.
Creating an out-of-hours business plan can benefit your company in a lot of ways. From helping your employees understand the support that is available to them after work, to knowing what to do in an emergency, your plan can cover all kinds of eventualities. Put your out-of-hours plan together so that your focus can stay on what happens during normal working hours instead.
---
Images courtesy of Pixabay, UnSplash, and Pexels.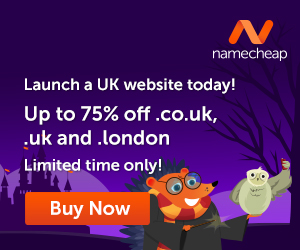 Do you know that the more you use your brain, the better it is for you? AND, the more difficult it becomes to get 'old'? Yup, the brain is really a 'muscle', and the more you 'exercise' it, the better and stronger it becomes. With that said, let's see how we can make the brain better.
How about that second career? Ever thought about writing? Or even have someone write for you if you think this would be a better alternative? Well, how about creating your own website? Letting your voice be heard…without actually talking…but using words online. We all have a story within us…what's yours?
The time is NOW, step out into the world of possibilities…do something different and discover new horizons. It is not difficult and certainly easy when you know the way to do it.
Let me introduce you to Wealthy Affiliate, the place where I learned how to create a website and 'let my voice be known'. This is where I learned how to create my own blog and connect with people who helped me along the way.
Get your free hobby makeover guide I created to help you get started.

In it, I will tell you:
When you learn how to create your own blog, you get to choose the things that you write about. You can also use the blog to make extra income.
Make Another Dream A Reality – Get Your FREE Hobby Makeover Guide TODAY – It is your motivation to make a new start in your life…no matter where you are – geographic location is NEVER a problem either, especially when you live the laptop lifestyle.
Photo by ThisIsEngineering from Pexels