Outdated Marketing Strategies To Avoid

Marketing is a constantly evolving field. New marketing strategies are constantly being developed, which can sometimes make old marketing strategies defunct. Here are just a few examples of outdated marketing strategies and what you should be doing instead.
Physical Bulk Mail
Outdated marketing strategies to avoid!" quote="…examples of outdated marketing strategies and what you should be doing instead."]
Printing and mailing a mass of newsletters or flyers is expensive, time-consuming and not particularly eco-friendly. Most companies have switched over to virtual mailing lists – this could include sending emails or sending mass text messages.
There's no paper wastage, plus you can more easily track the success of your emails and texts by getting stats on how many people have opened your emails or clicked on links (you'll need a mass mailing tool to do this).
Phone Book Advertising
It used to be a case that people searched for local businesses using a phone book. However, nowadays the internet has replaced phone books as the go-to directory. Unless your target market is over 65 and less likely to use the internet, there's no real reason to continue advertising in a phone book.
You're much better off creating a website and pouring your money into SEO (search engine optimization) – this is a strategy that can help to boost your rankings on search engines.
Cold Calling
Cold calling has long been seen as irritating, but until recently it was fairly effective. Modern mobile phones that allow people to see when an unknown number is calling them have made it harder to get through to consumers using cold calling.
When it comes to business-to-business cold calling, an increasing number of companies are also using notices that forbid cold calls making it illegal to call these companies. It's much easier to stick to direct email marketing and create phone conversations from there.
Keyword Stuffing
In the early days of Google, a lot of businesses would stuff their website with keywords in order to bump up their search engine rankings. This worked – until Google and other search engines changed their algorithms. Nowadays, if you use the same keyword too many times in an unnatural format, you could fin that it actually negatively affects your rankings.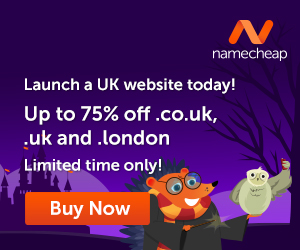 On top of this, it can affect readability by distracting readers from the actual content. Try to incorporate keywords naturally and use other SEO methods to boost your rankings such as improving the loading speed of your site and getting rid of broken links.
Social Media Automation
Social media marketing may only be a recent phenomenon, but it has transformed massively over the space of a decade. In the early days, a lot of companies would automate their posts out of convenience.
However, such a strategy has been shown to be very ineffective at actually getting engagements. People are much more attracted to original and organic social media posts. You can still schedule them for specific times, but the content itself needs to be personalized.
---
Images courtesy of Pixabay, UnSplash and Pexels.
When you learn how to create your own blog you get to choose the things that you write about. You can also use the blog to make extra income.
Here is where I learned how to create my own blog and connect with people who helped me along the way.
Make Another Dream A Reality – Get Your FREE Hobby Makeover Guide TODAY – This is your motivation to make a new start in your life.