Why People Don't Visit Your Website and What You Can Do About It
These days, creating a great company website is an extremely important step to take if you want to grow your business. Even if you don't have a formal company and just want to attract a bigger audience, you have to start thinking about how you can appeal to more people. So in this post, we'll be taking a look at some of the biggest reasons why people don't visit your website and what you should do about it.
Source: https://unsplash.com/photos/ir5lIkVFqC4 (CC0)
Your website doesn't have a clear purpose
All websites need a clear purpose. Is it your virtual storefront for a retail store? Is it to entertain people? Or are you trying to educate people on a particular subject? Every website has a purpose that helps the owner make important decisions such as what type of content to focus on and what features they should prioritize.
You haven't optimized your content for search engines
Getting noticed usually means having your website rank highly on a search engine such as Google. This means using popular keywords and having content that creates value for your readers.
If you haven't already optimized for search engines then you may want to speak with an SEO services provider. They can help you create new content that is meaningful to your audience, but they can also help you optimize your pages so it's more likely to draw in people from search engines like Google.
The content on your website isn't very good
Speaking of content, if your content isn't very good in the first place then you're going to have a hard time attracting people. If you've simply rehashed old content and you aren't making anything original then nobody is going to visit your website.
If you really want to grow your audience, then you have to create amazing content that people care about and want to read whenever they visit your website. In addition to having good content, it needs to be easy to navigate your website so that people can find what they're looking for with ease.
Your website doesn't work properly on mobile
Over half of all internet users access the web on their mobile devices these days, making mobile an extremely important platform for you to focus on. If you're not making your website accessible to mobile users, then you're missing out on a massive potential audience.
Instead of just making it work on mobile, you need to try and focus on mobile-specific features and design choices such as larger navigation buttons and mobile-optimized content.
Your domain is hard to remember
While a lot of people have bookmarks to keep track of website names, it's still a good practice to have a memorable domain name. If it's easy to remember and related to your brand name, then you'll have a much easier time getting people to come back to your website after you initially make contact.
Ideally, it should be identical (or very similar) to your company's name so it's easier to remember.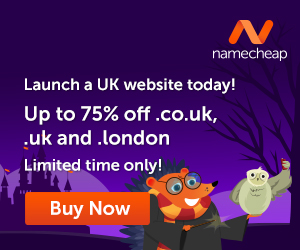 ---
Images courtesy of Pixabay, UnSplash, and Pexels.
Do you know that the more you use your brain, the better it is for you? AND, the more difficult it becomes to get 'old'? Yup, the brain is really a 'muscle', and the more you 'exercise' it, the better and stronger it becomes. With that said, let's see how we can make the brain better.
How about that second career? Ever thought about writing? Or even have someone write for you if you think this would be a better alternative? Well, how about creating your own website? Letting your voice be heard…without actually talking…but using words online. We all have a story within us…what's yours?
The time is NOW, step out into the world of possibilities…do something different and discover new horizons. It is not difficult and certainly easy when you know the way to do it.
Let me introduce you to Wealthy Affiliate, the place where I learned how to create a website and 'let my voice be known'. This is where I learned how to create my own blog and connect with people who helped me along the way.
Get your free hobby makeover guide I created to help you get started.

In it, I will tell you:
When you learn how to create your own blog, you get to choose the things that you write about. You can also use the blog to make extra income.
Make Another Dream A Reality – Get Your FREE Hobby Makeover Guide TODAY – It is your motivation to make a new start in your life…no matter where you are – geographic location is NEVER a problem either, especially when you live the laptop lifestyle.
Photo by ThisIsEngineering from Pexels