How Anyone Can Turn A Product Idea Into Reality

If you think that the ability to turn a product idea into reality is the preserve of uber-successful entrepreneurs, then you're wrong. It turns out that practically anyone can do it, so long as they get their strategy right.
Yes – there are lots of stages that you need to go through before the end-user gets their hands on the device. But that's okay. What matters is that you're adding value. Here's what you need to do.
Set Out Your Goals From The Start
Before you invest any money or hire any employees, you'll need to set out your goals from the start. Think about your company vision and what you want to achieve. Then consider the purpose that you'll serve. How will you help people?
You need a product that not only aligns with your company's mission but also solves problems in the real world that your customers care about. Solving a problem that isn't relevant to them isn't going to make you any money.
Consider Market Trends
The next stage is to consider market trends. You want to work out whether the timing for your product is good. The right idea and the right time can make a fortune, but the wrong idea can leave you in the black.
Market trends provide you with insights into how consumers will receive your products. You can look to see whether there are similar trends elsewhere in the market and if they could potentially put you at an advantage.
Do Prototype Testing
Once you have an idea that makes sense for the market, the next step is to engage in prototype testing. This is actually more challenging than you might think because of the complexities of many prototypes and the fact that they always differ from the mass-produced versions. However, they will give you a feel for whether your product idea works or not.
When constructing a prototype, you'll want to source many different components and test all of them. For instance, you might find that a tactile switch from vendor A suits your project more than one from vendor B.
Create A Marketing Strategy
To go alongside the release of your product, you'll also need a marketing plan. This needs to set out your basic pitch to your customers. You need to make your product compelling if they are going to buy it. But how do you do that?
In many cases, you'll be able to adopt a similar strategy to your competition. Other firms in your industry will already have a good idea of a suitable approach.
However, you'll also want to time your marketing so that you get people pumped for the product launch. Things like a countdown timer on your website can really help to build momentum.
To make your product a success you need the right mindset. It's not something that you can do in the space of just a couple of months. You need to tinker with it for the long term. Spending a bit of money today is necessary, but the payoffs long-term can be tremendous.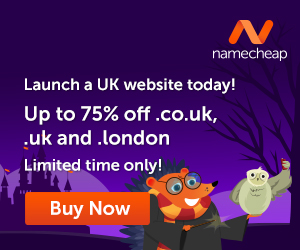 ---
Images courtesy of Pixabay, UnSplash, and Pexels.
Do you know that the more you use your brain, the better it is for you? AND, the more difficult it becomes to get 'old'? Yup, the brain is really a 'muscle', and the more you 'exercise' it, the better and stronger it becomes. With that said, let's see how we can make the brain better.
How about that second career? Ever thought about writing? Or even have someone write for you if you think this would be a better alternative? Well, how about creating your own website? Letting your voice be heard…without actually talking…but using words online. We all have a story within us…what's yours?
The time is NOW, step out into the world of possibilities…do something different and discover new horizons. It is not difficult and certainly easy when you know the way to do it.
Let me introduce you to Wealthy Affiliate, the place where I learned how to create a website and 'let my voice be known'. This is where I learned how to create my own blog and connect with people who helped me along the way.
Get your free hobby makeover guide I created to help you get started.

In it, I will tell you:
When you learn how to create your own blog, you get to choose the things that you write about. You can also use the blog to make extra income.
Make Another Dream A Reality – Get Your FREE Hobby Makeover Guide TODAY – It is your motivation to make a new start in your life…no matter where you are – geographic location is NEVER a problem either, especially when you live the laptop lifestyle.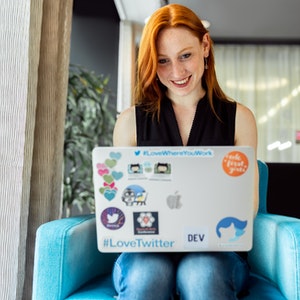 Photo by ThisIsEngineering from Pexels