Lighten Your Load: Simplify Your Legal Practice with These Productivity Hacks

As a legal professional, you know that time is money. Between client meetings, case research, and court appearances, staying organized and productive can be challenging. It will come as no surprise that nearly two-thirds of lawyers experience burnout at some point. However, with the right tools and processes, and productivity hacks, you can avoid this altogether.
Outsource, Outsource, Outsource
One of the best ways to lighten your load as a legal professional is to outsource tasks others can do. This frees up your time and allows you to focus on the most critical aspects of your practice. Here are some tasks that you can outsource:
Administrative Tasks – answering calls, sourcing profitable leads using legal intake professionals, managing emails, chasing invoices.

Bookkeeping – taxes, expenditure, invoicing, etc

Research – for all cases to ensure you have the details you need and everything is accurate.

Marketing – prints, digital and social media

Contract Review – reduce time spent going through contracts.
Utilize Technology
Technology has revolutionized the legal industry, and many tools are available to help legal professionals work more efficiently. From using practice management software to streamline your workflow and ensure all information is collated properly to document management software that ensures your documents are accessible when you need them, there is a wealth of technology and software for law firms to help you do what you do but better and free up your precious time. Other technology options that can benefit you include; electronic signatures, online legal research, IT, and data security, to name a few.
Automate
Automation can be a game-changer for legal professionals. Remembering to care for everything can be a real challenge; automating them can reduce errors and increase professionalism and client satisfaction. Popular automation options include:
Invoicing can be a time-consuming and tedious task. Invoicing software will track and record your invoices and payment dates and send reminders to overdue clients. It can be used to track your spending and expenses too.
If you have clients frequently missing appointments or are constantly reminding people of upcoming meetings, automation will take care of this for you. Just hook it up to your calendar, and the rest will be updated as long as that is up to date.
Social media is essential to any marketing strategy, but it can be time-consuming to manage. Social media software will allow you to input or create posts that be scheduled and sent out at a future date to avoid you needing to be present and active on social media at all times.
Email marketing can be a powerful tool for legal professionals, but it can be time-consuming to manage. Email follow-ups, reminders of important dates, and updates in your firm can all be automated to be sent out when required with little additional input.
Conclusion
In conclusion, as a legal professional, you know that time is money. By outsourcing tasks that others can do, utilizing technology, and automating tasks, you can streamline your legal practice and free up valuable time. These productivity hacks will help you work smarter, not harder, and take your legal practice to the next level. So, what are you waiting for? Start implementing these productivity hacks today and see the difference they can make in your legal practice.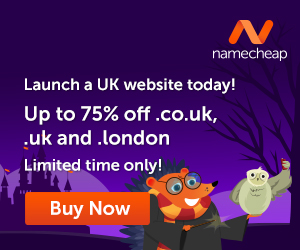 ---
Images courtesy of Pixabay, UnSplash, and Pexels.
Do you know that the more you use your brain, the better it is for you? AND, the more difficult it becomes to get 'old'? Yup, the brain is really a 'muscle', and the more you 'exercise' it, the better and stronger it becomes. With that said, let's see how we can make the brain better.
How about that second career? Ever thought about writing? Or even have someone write for you if you think this would be a better alternative. Well, how about creating your own website? Letting your voice be heard…without actually talking…but using words online. We all have a story within us…what's yours?
The time is NOW, step out into the world of possibilities…do something different and discover new horizons. It is not difficult and certainly easy when you know the way to do it.
Let me introduce you to Wealthy Affiliate, the place where I learned how to create a website and 'let my voice be known'. This is where I learned how to create my own blog and connect with people who helped me along the way.
Get your free hobby makeover guide I created to help you get started.
In it, I will tell you:
When you learn how to create your own blog, you get to choose the things that you write about. You can also use the blog to make extra income.
Make Another Dream A Reality – Get Your FREE Hobby Makeover Guide TODAY – It is your motivation to make a new start in your life…no matter where you are – geographic location is NEVER a problem either, especially when you live the laptop lifestyle.