Productivity Hacks All Entrepreneurs Should Use
The advice here can help! Here are some productivity hacks to live by! If you're an entrepreneur looking for a way to get more done, you're not alone.
It can often feel like you're not doing enough, even if you are. Alternatively, perhaps you know that you procrastinate and you need to come up with a way to overcome it.
And these are tried, tested and proven productivity hacks you can live by!
Procrastination usually comes from a fear of something – this could be rejection, sometimes, even success. Whatever the reason is you feel you're not getting enough done, read on and you should find something to help you from these productivity hacks.
Get Up Earlier In The Morning
Start by getting up earlier in the morning. Most successful entrepreneurs get up between 5am-6am. This might sound way too early, but it means you can have some quiet time getting things done while the rest of the world is asleep, and this can be a huge incentive for many people.
Work In Intense Bursts And Take Regular Breaks
Try not to sit in front of the computer or workstation for hours on end. Eventually, you'll begin to lag and you'll likely procrastinate. Instead, figure out a time to work that suits you.
For example, you might find that working intensely for half an hour and then taking a 10 minute break is the best way for you to stay focused. Most people find that intense bursts of work and shorter, more regular breaks help them to get more done. You could even try setting a timer!
Schedule In A Nap
A nap will help you in terms of memory and productivity, and you'll probably need one if you do start getting up earlier. A nap no longer than 20 minutes shouldn't leave you feeling groggy, and should help you want to get more done. This is why many workplaces are now introducing nap pods.
Work Standing Up
Sitting down makes us feel more relaxed, so it's no wonder you're losing motivation if you're sat down all day. Try a standing desk, or a desk where you can switch from standing to sitting regularly. It'll keep you moving and keep you healthier in the long run.
Try Fasting
Fasting is thought to have some benefits, one of them being that it can make you more productive over time. Many people find that they slow down after they eat, so try this if this is the case for you.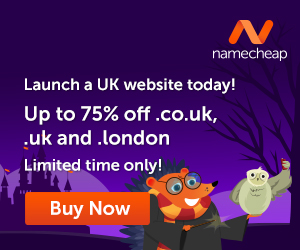 Invest In The Equipment You Need To Do The Job Right
You should purchase equipment you need to do your job properly without feeling guilty for spending money. Look at a site like C&B Equipment and you could get an idea of how much you could spend on business equipment. If you have employees that use this machinery, they'll appreciate it too.
Only Use Coffee When You Really Need It
You shouldn't depend on coffee to function. The best time to drink coffee is usually around 10am, or a few hours after you've been out of bed. Don't drink it too late in the day or you will struggle to sleep.
Don't Overwhelm Your To Do List
Filling your to do list up with non-essential tasks will only overwhelm you and make you feel worse if you don't get everything done. Only include what is absolutely necessary. And these are tried, tested and proven productivity hacks you can live by!
---
Images courtesy of Pixabay, UnSplash and Pexels.
When you learn how to create your own blog you get to choose the things that you write about. You can also use the blog to make extra income.
Here is where I learned how to create my own blog and connect with people who helped me along the way.
Make Another Dream A Reality – Get Your FREE Hobby Makeover Guide TODAY – This is your motivation to make a new start in your life.