Proven Tips For Developing Your Writing Career
If you have a writing career, it can be challenging when you feel stuck with your writings, struggle to find new ideas, produce more blogs, or progress your current writing project. While this is understandable, there are a few ways to counter these problems and reach your writing goals.
From making a tough start, dealing with writers' block, time management to staying consistent, you would come by many challenges in your writing journey. Yet, the ability to communicate and write clearly and thoughtfully is an asset for every writer.
Here is how to improve your writing skills to become a better writer and advance your project and career.
Make time
If you want to develop and improve your writing skills, you need to make time for it. Time is valuable, which is why you should carefully choose what you spend your time on. If it's writing, there are several sacrifices you will have to make.
For example, you may have to spend less leisure time, not attempting to catch up on every TV show, remote working to avoid commuting and reducing your social media time.
Likewise, you may give yourself more writing time by planning your routine to wake up early in the morning or create an evening time for your writing.
Develop a writing habit
Developing a writing habit is probably the essential advice piece you will ever need. Regardless of your writing project, make it a point to write something on it daily. At the same time, your other life activities like work or travel duties may interfere and cause you to break sequences for a day or two, which is understandable.
Yet extended periods can cause you to lose your writing grip, perhaps the storyline or characters. You may likely have doubt creeping its way in at that point.
However, discover your writing moments, either morning, brunch or evening, and create a schedule. Setting a daily word count goal can also help you advance your writing proficiencies.
Build your website
Agents and publishers usually look to the internet when you pitch to them. Your website inadvertently becomes your portfolio and calling card and allows you to create your follower audience to become a full-time writer.
Having a presence on Facebook, Twitter, Linked In and so on is excellent yet shouldn't be a substitute for a website. Your website is your home base and offers the authority and marketing tool you need, just like the convenience and flexibility provided by your digital business card app.
Use appropriate tone
Your word choices and sentence structure are significant to the tone you set in your writing. You may need to use several tone varieties depending on the project. Your tone may be friendly, professional, informative, or promotional.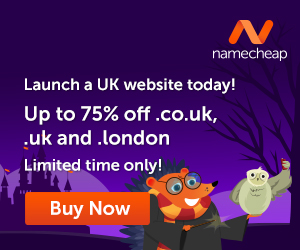 However, it should be one easily identified by your targeted audience. For example, you may want to employ a more casual tone when emailing your colleague than reporting to your supervisor or boss. Therefore, be sure to know for whom your writing is for to set the appropriate tone.
---
Images courtesy of Pixabay, UnSplash, and Pexels.
Do you know that the more you use your brain, the better it is for you? AND, the more difficult it becomes to get 'old'? Yup, the brain is really a 'muscle', and the more you 'exercise' it, the better and stronger it becomes. With that said, let's see how we can make the brain better.
How about that second career? Ever thought about writing? Or even have someone write for you if you think this would be a better alternative? Well, how about creating your own website? Letting your voice be heard…without actually talking…but using words online. We all have a story within us…what's yours?
The time is NOW, step out into the world of possibilities…do something different and discover new horizons. It is not difficult and certainly easy when you know the way to do it.
Let me introduce you to Wealthy Affiliate, the place where I learned how to create a website and 'let my voice be known'. This is where I learned how to create my own blog and connect with people who helped me along the way.
Get your free hobby makeover guide I created to help you get started.
In it, I will tell you:
When you learn how to create your own blog, you get to choose the things that you write about. You can also use the blog to make extra income.
Make Another Dream A Reality – Get Your FREE Hobby Makeover Guide TODAY – It is your motivation to make a new start in your life…no matter where you are – geographic location is NEVER a problem either, especially when you live the laptop lifestyle.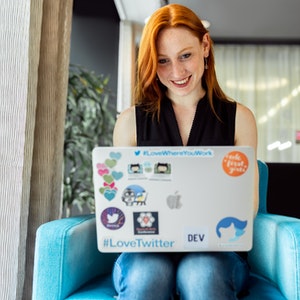 Photo by ThisIsEngineering from Pexels