How To Free Up More Time To Pursue Your Dream Of Becoming An Entrepreneur
We all have dreams and aspirations, however, what makes the difference between reality and a vision is the implementation. What can you do on your journey to becoming an entrepreneur?
You're in a great place in life. Your career puts you at the top of your game, and you're greatly admired by your peers and co-workers. But there is something missing. You feel trapped by the position you are in rather than feeling free for having achieved so much. You've got dreams and aspirations on hold that you've always been meaning to pursue when money is no longer a problem. So how can you now free up more time to chase those dreams of becoming an entrepreneur?
Stick With It – Don't Start Again
There comes a time when it might be a good idea to stick with what you know so well already. Starting again can feel awkward and difficult. That doesn't mean you can't chase that dream of independence from work. Try to integrate what you do and what you have achieved with your business goals. If you've worked as a lawyer for the last couple of decades, consider offering advice and guidance to students. If you're a medical practitioner, consider publishing a series of papers on your area of expertise.
Need a break or a change? Perhaps now is the time to pursue your business dreams? Credit
Freeing Up The Time
When you're at the top of your game, it's difficult to take any time off. You're in high demand from customers, colleagues, and the next generation of managers coming up behind you. You're making top decisions, even though it's not your business. You can delegate to your subordinates, but it might be more helpful to take an extended leave of absence to get yourself set up. A locum tenens staffing agency or consultancy service might be able to provide the right person to step into your shoes for a couple of months. Working for this type of agency yourself could give you the free time you need to dip in and out of work as you require. Are you ready to give up full-time employment?
Handing your role over can be a little heart-wrenching but it buys you time. Credit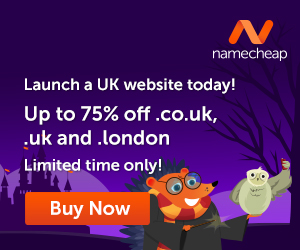 Getting The Basics In Place
One of the first things you need to do is to clarify your business proposal. What do you do and what does your business do? Who do you do this service for and why? What is unique about your proposition that none of your competitors can offer? A lot of time and research is more than likely the best way to answer these questions. Eventually, you should have a clear business plan from which you can develop a marketing strategy. That should start with your business website. Pick an appropriate domain name, find a host, and get started.
Spend time developing your website content to engage your customers. Credit
Give Them What They Want
Your future clients are going to need a lot from you. Content writing gives you the opportunity to show them that they can get that and more from you. It's worth spending the time developing plenty of content for your website to help boost your search engine rankings. It can also be used to funnel sales or bookings. You may feel like you're giving advice away for free, but it boosts your credibility and should leave visitors hungry for more.
All Alone?
Getting started as an independent entrepreneur can feel quite lonely. It's worth seeking advice from others in your network that have taken this leap. Don't be afraid to approach professional services for support either. Are you ready to become what you've always dreamed of?
It might feel daunting after reading this contributed article, however, take heart, there have been others who have gone ahead of you and success was the result of their efforts. I think there is still an open spot with your name on it!