[List] 5 Recession Proof Business Ideas That You Can Start With
Do you have recession proof business ideas in place for any recession-type situations? You may want to read further, especially under the current worldwide situation. As businesses prepare to reopen thanks to the ease of the nationwide lockdown by the government, experts are saying that the economy is headed towards a recession.
Do you have recession proof business ideas in place for any recession-type situations?
The economic after-effects of the COVID19 pandemic are yet to hit us, but that doesn't mean that you and your business shouldn't prepare for what's coming. The best chance your business has to survive this is by making the necessary provisions as soon as possible. So, to help you get ready, here are five tips to prepare your business for a recession.
1. Go over your finances
I think this is one of the most important recession proof business ideas for any company – small or big. One of the first steps involved in preparing your business for a recession is going over your finances. To do this, you will primarily be taking a look at your invoices and your credits.
When the economy is headed towards a recession, customers tend to slow down the payment of their invoices, and this can negatively affect your business because you need that money to remain in operation.
Ensure that you have an airtight contract that clearly states the terms of payment, send your invoices promptly, and follow up with your clients regularly. When it comes to your business's credit, you might want to consider credit consulting. This can help you determine how your business can leverage its credit to prepare for the coming hard times.
2. Check your client list
In every business, there are typically two groups of clients: reliable clients, and problematic clients. It is paramount that you go over your client list to determine whether you should keep these problematic clients or 'transition' them out of your business.
Consider questions such as these, are these clients costing you more than your other clients? Are they contributing to the net gain of your business or are they constantly underpaying, paying late, and requesting extra products/services?
If your answer to these questions is yes, then it may be in your business's best interest to let go of them. For the most part, it is rarely ever worth it to keep them.
3. Build up your emergency cash reserve over time
One thing every business must have is an emergency cash reserve. This reserve is what you dip into when your company is facing hard times financially. Building your cash reserve is an important step to take as you prepare for a recession, it is also a pretty straightforward process.
All you need to do is transfer some funds regularly into the savings account that you use for your reserve. The point of this all is so that you can afford to pay your expenses for some time during the recession.
4. Manage your inventory
The significance of managing your inventory as a business cannot be overstated. It can however prove to be a difficult task. You see, when you have too much in your inventory, it translates to the fact that you don't have enough cash to carry out your day to day operations.
On the flip side, when you don't have enough in your inventory, this could cost you future sales and customers. You need to be accurate when planning your inventory, and you can do this by going over your existing orders and preparing (realistically) for forecasted orders.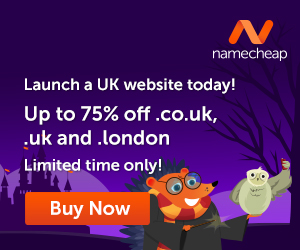 5. Re-organize your operations
A good step to take to keep your business afloat in the midst of a recession is to reorganize your operations. Simply put, this involves you cutting away costs that are not quite needed for your business to operate.
Some companies, during recessions, also consider outsourcing some of their departments such as marketing, humans resources, and accounting instead of paying for full-time functions. Yes, it is essential to have some type of recession proof business ideas in mind for any business.


---
Images courtesy of Pixabay, UnSplash, and Pexels.
Do you know that the more you use your brain, the better it is for you? AND, the more difficult it becomes to get 'old'? Yup, the brain is really a 'muscle', and the more you 'exercise' it, the better and stronger it becomes. With that said, let's see how we can make the brain better.
How about that second career? Ever thought about writing? Or even have someone write for you if you think this would be a better alternative? Well, how about creating your own website? Letting your voice be heard…without actually talking…but using words online. We all have a story within us…what's yours?
The time is NOW, step out into the world of possibilities…do something different and discover new horizons. It is not difficult and certainly easy when you know the way to do it.
Let me introduce you to Wealthy Affiliate, the place where I learned how to create a website and 'let my voice be known'. This is where I learned how to create my own blog and connect with people who helped me along the way.
Get your free hobby makeover guide I created to help you get started.
In it, I will tell you:
When you learn how to create your own blog, you get to choose the things that you write about. You can also use the blog to make extra income.
Make Another Dream A Reality – Get Your FREE Hobby Makeover Guide TODAY – It is your motivation to make a new start in your life…no matter where you are – geographic location is NEVER a problem either, especially when you live the laptop lifestyle.
Photo by ThisIsEngineering from Pexels