Reducing Stress In The Workplace – Take A Breather!
Running a business is stressful no matter what kind of enterprise you're leading, and it's important to make sure that you can handle your responsibilities and find ways in reducing stress in the workplace. Failure to take control of both your business and your stress levels can and will lead to your business losing out on valuable custom. So sit back, grab a coffee, and check out these tips in this contributed article on how to reduce stress as a business owner.
Running a business is stressful no matter what kind of enterprise you're in!
Delegate Workloads
When you're head honcho you're going to have plenty of things on your plate to keep you busy, and no matter how hard you try, there's always going to be tasks that are left behind because something more important will crop up. Delegate your workload fairly between employees so that you can concentrate on more pressing needs of your business. You don't want to end up being a victim of not reducing stress in the workplace.
Remember You Can't Solve Every Problem
It's very likely that you feel like you should have the ability to solve any and every problem that crops up. The truth is, no matter how many years you've been running your business or how skilled you are, nobody is perfect and nobody can solve everything.
It's not uncommon for computer systems to fail, especially since pretty much everything involves technology in this day and age. Rather than stressing over a system you can't repair, have someone else do it for you! You can find more information at hudsonvalley-it.com. Not only will it reduce your stress levels, but you can get back to running your business.
Take Regular Breaks
This might sound very backhanded, but taking regular breaks is essential for promoting productivity. A mind that's stressed, tired, and overworked simply isn't going to perform as well as a brain that's rested and refreshed. As an employer not only should you make sure you're at peak condition, but you should also insist your employees are too.
Recruit A Second In Command
As mentioned earlier, nobody can do everything and with an ever expanding business, you may find that you're in out of your depth. If this situation arises you should consider recruiting a right-hand man (or woman) to help run your empire with you. Finding someone that's trustworthy and right for the position can be difficult, so check out this must-have traits of a second in command so you know what to look for.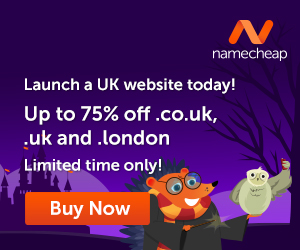 Take Each Day As It Comes
Finally, what's life without a bit of whimsy? Not everything can be planned and occasionally, things won't go as planned at all. Take each day as it comes, laugh whenever possible and over all, enjoy running your business! Life is too short to be stressed, so use these tips to reduce your stress levels and any other idea that you come up with when it comes to reducing stress in the workplace!
---
Images courtesy of Pixabay.
You can put your thoughts on paper but learning how to create your own blog is something different. If you have the right training it is not that difficult.
When you learn how to create your own blog you get to choose the things that you write about. You can also use the blog to make extra income. Here is where I learned how to create my own blog and connect with people who helped me along the way.
Click Here and see what it is all about!


Activities To Reduce Stress In The Workplace, Reducing Employee Stress In The Workplace, Reducing Stress At Work Tips, Reducing Stress In The Workplace, Steps To Reduce Stress In The Workplace, Tips For Reducing Stress In The Workplace