Good Advice On Securing IoT Devices!
Pixabay License Free for commercial use No attribution required
There is no denying that technology is advancing at a considerable pace. It seems that every day there is a new trend. One area that a lot of businesses are focusing on at the moment is IoT. Yes, let's look at what it means when it comes to securing IoT devices.
An important area of IoT management is securing your devices. This is something you should not take for granted, as the last thing you want is for your business to be hit with a data breach.
There is no denying that technology is advancing at a considerable pace.
So, with that in mind, continue reading to discover some tips on how to secure your IoT devices.
Create a separate network
There are a lot of Wi-Fi routers that support guest networking, enabling visitors to connect to your business network without getting access to your networked devices or your shared files.
This is the sort of separation that works effectively for securing IoT devices that have security that is questionable.
Keep personal devices out of the work
Another piece of advice is to make sure you do not take personal IoT devices to work. There are a number of potential security issues when it comes to wearables.
Every enterprise needs to have a clear BYOD policy in place. It is a wise suggestion to stop personal devices from being able to connect to your network. At a minimum, you should at least limit them to a guest network.
Make sure you have effective firmware in place
If you want to ensure that you have the most recent security patches and lower the probability of a successful attack happening, then you must have the latest firmware and you need to make sure that it is updated.
Exploits and vulnerabilities will be fixed as they emerge, so you need to make sure you regularly update your router and IoT devices. Wherever possible, automate this or set a schedule that looks for updates every few months or so.
Select good passwords and use a different password for each device
The importance of picking strong passwords cannot be overlooked. You may think that this is a basic piece of advice. However, you would not believe how many people are using basic passwords today.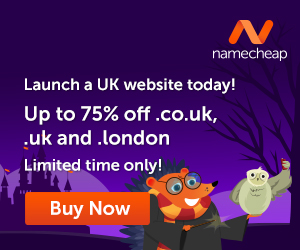 Moreover, a lot of people use the same password for every device. Reusing passwords is not a wise idea. You can keep track of all of your passwords with a password manager.
Don't connect devices unless it is necessary
You need to think about the sort of functionality that is required from the device. Just because your fridge or television can connect to the internet, it does not mean that you should hook it up.
You need to assess the features that are offered and learn exactly what internet connectivity will bring before you decide to connect.
As you can see, there are a number of different steps you can take when it comes to securing IoT devices. If you use the advice that has been mentioned above, you can give yourself the best chance of making sure your business is not in the news for all the wrong reasons.
---
Images courtesy of Pixabay, UnSplash and Pexels.
When you learn how to create your own blog you get to choose the things that you write about. You can also use the blog to make extra income.
Here is where I learned how to create my own blog and connect with people who helped me along the way.
Make Another Dream A Reality – Get Your FREE Hobby Makeover Guide TODAY – This is your motivation to make a new start in your life.