How To Set Up A Creative Meeting Effectively!
Knowing how to set up a creative meeting is one great start to happy associates. If you have a business meeting set up with the aim of coming up with new ideas for your company then the key component for success is creativity. Yet, it is not enough to merely rely on your employees and your attendees to provide this creativity; you need to supply the perfect setting for it to flourish. This contributed article will help you with that by offering top tips on how to organize a creative meeting.
The first thing you need to do is set the scene.
Unusual Conference Rooms
The first thing you need to do is set the scene. Pick an event venue that is going to inspire your attendees. Don't go for your big, standard, boring meeting room. Opt for a spectacular venue. There are a lot of unique and unusual conference rooms and most of them aren't very expensive either. If you take a look online then you will have a great selection to choose from.
Provide Creative Extras
When you enter a meeting room what do you tend to see staring back at you? A table, a few chairs, a whiteboard, and a projector. This may be all you need, but it is also boring and uninspiring.
Provide creative extras, in other words, props, related to the business meeting you are hosting. This can be anything from visual effects to sports items to collectives. Literally anything that is relevant to the meeting and visually stimulating. This may seem pointless, but it gets the ideas flowing!
Take Breaks Every 40 Minutes
Taking breaks this frequently may seem detrimental to productivity. However, research shows that the brain stops taking in information after 40 minutes. This is why a lot of classes at schools nowadays have a quick five-minute break in the middle. This doesn't need to be physical – people don't need to get up and move around. But the brain does need a chance to revitalize itself in order to ensure everyone is feeling fresh and energized. Yes, this can only serve as a PLUS when you set up a creative meeting effectively.
Keep It Fun
Evidently, the meeting you are hosting is a serious one. However, if you adopt a serious tone for 100 per cent of the meeting then your guests are either going to feel bored or slightly intimidated. Try to inject some fun. Speak in a light-hearted manner. Make little jokes. It will make your guests feel at ease and the creativity will start flowing.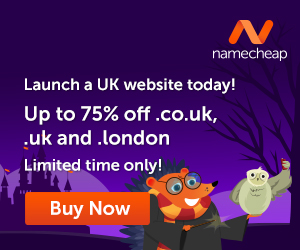 Create The Right Atmosphere
And finally, this links to the earlier part regarding most meeting rooms being boring and uninspiring. It is up to you to create the right vibe for your conference. You can consider playing some music – although you must think about this wisely as it may distract from the productivity of your meeting.
Nonetheless, you definitely need to make sure you provide the right lighting (nothing too dim) and a lot of snacks and refreshments for your attendees to enjoy. Using these tips on how to set up a creative meeting, you are closer to making the best of any meeting and its attendees. Much success.
---
Images courtesy of Pixabay.
You can put your thoughts on paper but learning how to create your own blog is something different. If you have the right training it is not that difficult.
When you learn how to create your own blog you get to choose the things that you write about. You can also use the blog to make extra income. Here is where I learned how to create my own blog and connect with people who helped me along the way.
Click Here and see what it is all about!