[List]How to Make Life Easier for Small Business Employees
Small-business management can be difficult and demanding. Small business owners must oversee daily operations of the company as well as the productivity and satisfaction of their workforce. This is so because workers are the foundation of any organization, and performance and success are directly impacted by their motivation and well-being. Making life simpler for employees is therefore crucial for small business owners. We'll go over some pointers on how to do that in this article.
Clear and Open Communication
Employee engagement and information sharing depend on open and clear communication. Employees can be kept up to date on the company's goals, objectives, and progress with the help of regular team meetings, company updates, and one-on-one meetings. Establishing a transparent culture where staff members feel free to express their thoughts, criticism, and concerns is also crucial. Employees will grow in trust and ownership as a result, increasing their sense of commitment to the company's success.
Flexible Working Hours
Offering flexible work hours is one of the best ways to make life easier for employees. Employees who can better balance their personal and professional lives will likely be more productive and motivated. You can assist workers in better time management by giving them the option to work from home or with flexible start and finish times.
Positive Work Environment
For employee motivation and satisfaction, a positive work environment is essential. This entails fostering a climate of cooperation, appreciation, and deference. Encourage collaboration among staff members, acknowledge their accomplishments and contributions, and make sure to establish a secure and comfortable work environment. Additionally, encouraging a wellness culture and fostering a healthy work-life balance can both help to enhance employee well-being.
Employee Benefits
Benefits like paid time off, retirement plans, and health insurance can aid in luring and keeping employees. Additionally, it may increase employee loyalty and satisfaction with the company. Offering benefits can give your company a competitive edge in attracting and retaining top talent in today's competitive job market.
Make Sure They Have the Right Tech
Investing in technology can make your business more efficient and open up opportunities that you might otherwise have missed out on. With the right tech, your employees' work lives will be a lot easier. So it might be time to explore things like new hardware options and network solutions, such as a network switch for small business, for example.
Training and Development Opportunities
Offering employees the chance to grow professionally is another way to make their lives easier. Giving workers the chance to grow professionally and acquire new skills can enhance their motivation and job satisfaction. By keeping staff members informed of the most recent business trends and procedures, it can also help your company remain competitive.
Making life simpler for the staff at your small business can boost morale, boost output, and ultimately result in a more successful company. These suggestions can help small business owners give their staff members a happier and more productive work environment. As a result, the business will be more successful in attracting and keeping top talent while also fostering an environment that encourages employee engagement and motivation.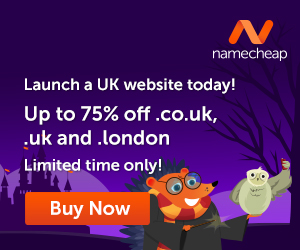 ---
Images courtesy of Pixabay, UnSplash, and Pexels.
Do you know that the more you use your brain, the better it is for you? AND, the more difficult it becomes to get 'old'? Yup, the brain is really a 'muscle', and the more you 'exercise' it, the better and stronger it becomes. With that said, let's see how we can make the brain better.
How about that second career? Ever thought about writing? Or even have someone write for you if you think this would be a better alternative. Well, how about creating your own website? Letting your voice be heard…without actually talking…but using words online. We all have a story within us…what's yours?
The time is NOW, step out into the world of possibilities…do something different and discover new horizons. It is not difficult and certainly easy when you know the way to do it.
Let me introduce you to Wealthy Affiliate, the place where I learned how to create a website and 'let my voice be known'. This is where I learned how to create my own blog and connect with people who helped me along the way.
Get your free hobby makeover guide I created to help you get started.
In it, I will tell you:
When you learn how to create your own blog, you get to choose the things that you write about. You can also use the blog to make extra income.
Make Another Dream A Reality – Get Your FREE Hobby Makeover Guide TODAY – It is your motivation to make a new start in your life…no matter where you are – geographic location is NEVER a problem either, especially when you live the laptop lifestyle.