The Space Challenges Of Working From Home That You Face
Space challenges? Who doesn't have that! Especially as many of us are now working from home, whether that's because of necessity or choice. It isn't always easy to find a space to work that is quiet and where you can find yourself working uninterrupted. Especially if you have a family that is home with you.
Space challenges? Who doesn't have that!
So what can we do to ensure that we have the space that we need? And make use of the space that we have in the best way possible? Here are some ideas from people who have been in the same situation concerning space challenges, and what they've done to overcome the difficulties of working from home.
Photo by Roberto Nickson on Unsplash
Garden Office
If you are finding it difficult to gain space inside your home for working in, and you aren't able to afford a room within the home as an office, then many people have decided to look to their outdoor garden areas, with many people deciding to build summer houses or even brick construction buildings that are specifically for working in.
This isn't only practical, but it is a much cheaper way of gaining a new room, office, or workspace. You are able to convert an attic or a basement if you have one, but many people find that building their own outdoor office is much more effective, and cheaper as well.
Of course, the world is your oyster with this one and you can build either a brick construction, wood construction, or any other type that suits you and your needs.
You can build one from scratch yourself bye-bye in the correct materials such as metal roofing panels, and brick, so pricing up these materials and tools, will give you a good idea of what the overall project will cost.
Temporary Desk
There are many offices which work with a hot desk set up, and there is no reason why you can't do this in your own home as well. If more than one of you needs to work but at different times of the day, then you can always set up a hot desk area, that you can pop your laptop on and get on with your working day.
Many people are working on flexible work patterns, and this means that you don't necessarily have to have a desk set up permanently. This works perfectly for people with smaller spaces or many people in the home. The laptop, if suitable, is always a good idea, since it can be moved around from the kitchen table to the portable lap desk if needed. One major advantage when it comes to office space challenges.
Headphones
If all else fails and you aren't finding it easy to gain a space to work, then getting a decent pair of noise-canceling headphones, can help you get your head down and really focus on the work in hand.
Putting on some music whilst your work is a common method of getting things done, and can even help motivate you. This way you don't need to necessarily remove yourself from the rooms or situation, But you can still feel as though you have a little space to work in.
Ultimately finding a place within your home to work is not always easy depending on your circumstances, but you will be grateful for the effort that you put in when you have an area that works for you and that you can be productive in.
Don't forget that if you do find the perfect space and it is permanent, to decorate it and make it a pleasant space to be in. This will make your space challenges less 'temporary' in your mind's eye.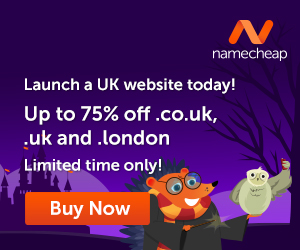 ---
Images courtesy of Pixabay, UnSplash, and Pexels.
Do you know that the more you use your brain, the better it is for you? AND, the more difficult it becomes to get 'old'? Yup, the brain is really a 'muscle', and the more you 'exercise' it, the better and stronger it becomes. With that said, let's see how we can make the brain better.
How about that second career? Ever thought about writing? Or even have someone write for you if you think this would be a better alternative? Well, how about creating your own website? Letting your voice be heard…without actually talking…but using words online. We all have a story within us…what's yours?
The time is NOW, step out into the world of possibilities…do something different and discover new horizons. It is not difficult and certainly easy when you know the way to do it.
Let me introduce you to Wealthy Affiliate, the place where I learned how to create a website and 'let my voice be known'. This is where I learned how to create my own blog and connect with people who helped me along the way.
Get your free hobby makeover guide I created to help you get started.
In it, I will tell you:
When you learn how to create your own blog, you get to choose the things that you write about. You can also use the blog to make extra income.
Make Another Dream A Reality – Get Your FREE Hobby Makeover Guide TODAY – It is your motivation to make a new start in your life…no matter where you are – geographic location is NEVER a problem either, especially when you live the laptop lifestyle.
Photo by ThisIsEngineering from Pexelst