3 Essential Strategies To Improve Customer Relations[List]
As a business owner, one of your plans should be to improve customer relations as this will indeed define the success of your venture. If you are the type of business that doesn't give a damn about what your customers actually think of you, this post is not one you'll want to read.
However, if you are a business that is looking to build a positive relationship with their customers. A company that wants to ensure they are not just happy, but come back and buy from you time and time again, then do read on. You're likely to find some useful stuff in the post below.
...people aren't just buying from you, but are entering into a relationship with your business
1/Be Transparent
First of all, as the post at https://open.buffer.com/transparency-in-business/ describes, when building a strong relationship with your customers, it's imperative to be transparent. What this means is that you are not secretive in the ways that you work.
This matters because it is an issue of trust, and customers will find it hard to put their faith in you if they discover you have been keeping things from them.
To that end, it is crucial to be open and honest about where you source your products and how you manufacture them. It is also essential that you are honest about the suppliers you use and your employment policies as well.
After all, people aren't just buying from you, but are entering into a relationship with your business as well. This means they will care about how your business is conducted, making honesty, always the best policy.
2/Use An Inbound Marketing Strategy
Next, if you are looking to build a strong relationship with customers, it is well worth your while to invest in an inbound marketing strategy. In fact, with providers like the one at https://www.fannit.com/inbound-marketing offering to do this for you, it's also easy to outsource. Something that will ensure you get an expert strategy, but your people can focus on what they do best in your business.
Of course, an inbound marketing strategy is so important because it helps to integrate both your sales and marketing teams. Something that ensures they are working together for the same goal.
In fact, businesses with longer sales cycles, that need to build secure relationships with potential customers before they buy, will particularly benefit from this strategy. After all, if you have established a positive connection, customers will be more likely to come to you with their needs.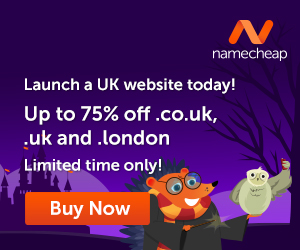 3/Prioritize High-grade Customer Service
Excellent customer service is more than having pleasant shop staff and telephone operators. In fact, it's about predicting problems in a customer's experience proactively, and then sorting them before they even become an issue.
Of course, to be able to do this successfully, you will need to consider every part of the customer experience. From the way they use your website, to how long delivery takes, and whether there is a flexible option available in case they happen not to be in.
My Final Thoughts About 3 Essential Strategies To Improve Customer Relations
Although, by putting in this extra work ahead of time, you can make sure your customer service will stand out from the crowd. Something that will ensure a strong and lasting relationship with your customers, and that your business will always be their first choice.
You will see how using these 3 simple yet essential tips to improve customer relations in your business can and will make a difference. Much success.
---
When you learn how to create your own blog you get to choose the things that you write about. You can also use the blog to make extra income. Here is where I learned how to create my own blog and connect with people who helped me along the way.
Make Another Dream A Reality – Get Your FREE Hobby Makeover Guide TODAY – This is your motivation to make a new start in your life.