Mistakes That Might Not Lead To A Successful Medical Practice From The Beginning
Having a successful medical practice from the beginning means being aware of possible mistakes that might not get you the success that you thrive for. Opening your own medical practice is a brilliant business venture that opens up many unique opportunities in the future.
Getting started in the healthcare industry can lead to future roles as a medical administrator or even a prominent figure in the pharmaceutical industry.
Unfortunately, there are many common mistakes that entrepreneurs make when getting started in the medical industry. When these mistakes occur early in the life of your practice, it almost certainly dooms your business to fail.
Here are some of the most common mistakes to look out for and what you can do to overcome them.
Source: https://unsplash.com/photos/yGUuMIqjIrU (CC0)
Forgetting to plan for the long term
There are actually a number of planning mistakes that entrepreneurs make when starting a medical practice. Unlike other types of businesses, it's impractical to start in a smaller office then pack up and move to a larger one.
This is because it causes trouble for existing patients, potentially forcing them to register with a different medical practice. It's also expensive to move all of your equipment and reinstall it in your new location.
As such, make sure you have a long-term strategy that can help you develop your practice and grow its reputation.
Failing to look for specialist contractors that know what they're doing
When it comes to contractors, far too many entrepreneurs fail to look for specialists that have worked in the medical industry. Whether it's regulations or fitting specific medical equipment, it's important to work with a contractor that knows what they're doing.
That's why we'd suggest looking for businesses like Medifit Design and Construct that can help design, build and maintain your medical practice. They're far more reliable than a general contractor and can offer specialist advice to help your business flourish.
Neglecting the importance of investing in medical technology
Technology makes virtually all businesses run more efficiently. With the right tools and technology, you can support your practice and ensure it runs smoothly. However, investing in medical technology alone isn't enough.
You need to ensure that your staff understands how to use it, meaning you'll likely have to pay for training. In addition, some technology can be superfluous, leading to wasted capital or confusion among your staff.
The purpose of technology is to make things easier, not to over-complicate things and make it hard for your staff and patients to work together.
Underestimating the amount of capital you need
Another common challenge to overcome is building up enough capital. The cost of opening a medical practice in Australia can start from as low as $30,000, but this quickly rises to six figures in metropolitan areas. It's vital that you do your research, make a budget and pay close attention to your finances. This will help ensure that you never run out of money to work with and that you always have more money to invest in your business.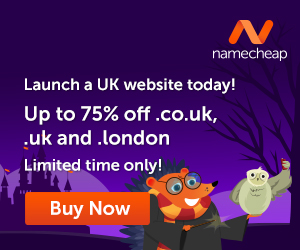 We hope that this brief article has shed some light on the common mistakes to look out for with your medical practice.
---
Images courtesy of Pixabay, UnSplash, and Pexels.
Do you know that the more you use your brain, the better it is for you? AND, the more difficult it becomes to get 'old'? Yup, the brain is really a 'muscle', and the more you 'exercise' it, the better and stronger it becomes. With that said, let's see how we can make the brain better.
How about that second career? Ever thought about writing? Or even have someone write for you if you think this would be a better alternative? Well, how about creating your own website? Letting your voice be heard…without actually talking…but using words online. We all have a story within us…what's yours?
The time is NOW, step out into the world of possibilities…do something different and discover new horizons. It is not difficult and certainly easy when you know the way to do it.
Let me introduce you to Wealthy Affiliate, the place where I learned how to create a website and 'let my voice be known'. This is where I learned how to create my own blog and connect with people who helped me along the way.
Get your free hobby makeover guide I created to help you get started.
In it, I will tell you:
When you learn how to create your own blog, you get to choose the things that you write about. You can also use the blog to make extra income.
Make Another Dream A Reality – Get Your FREE Hobby Makeover Guide TODAY – It is your motivation to make a new start in your life…no matter where you are – geographic location is NEVER a problem either, especially when you live the laptop lifestyle.
Photo by ThisIsEngineering from Pexels