Six Super Ways To Be A More Supportive Fleet Manager
You are a manager, a leader, and whether you are leading an office or you are a fleet manager for a fleet of drivers who are on the road for you every day, you need to be authoritative without being harsh. 
Running a business is not an easy thing to do, but when you have an excellent staffing team, it becomes something that is a pleasure.
The one thing that your drivers and your team want from you is your support, and with our six super suggestions below, you can ensure that you are nothing short of supportive.
Keep Reviewing Your Staff
You know that people are looking to you for guidance, and the only way that you can guide them is if you look at the work that they are doing and have an opinion.
Offer an open-door policy to come to you for a chat...
You may not be out on the road with your drivers, but you know that with the right vehicle fleet management system, you can keep an eye on them while they are out there.
Instead of leaving them to it and being a seagull, get in and rub shoulders. Offer an open-door policy to come to you for a chat, and you can feel the people working for you trust you better.
Be Their Advocate
There will be times on the road where there are issues or accidents. As a leader of a bunch of drivers, this is bound to happen at least once. It doesn't mean that you don't support your team. They're working for you every single day, and they deserve your help.
You don't have to be in the car with them, but it would help if you could keep an eye on their driving and install dash cams so that you can have substantial evidence in case of any bother.
Admit Your Mistakes
If you're the a fleet manager or just a leader who makes a mistake and doesn't own it, you're not going to be a very effective leader at all. The best thing that you can do is admit your mistakes when you make them and ensure that your team can see that you're able – and ready – to do that!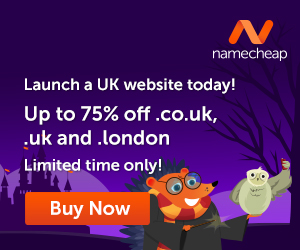 Leaders Should Lead
As a manager, you want to set a standard, and this should be the line on which your staff toe. When people know they have a standard to meet, they will be able to work better and for longer, which is precisely what you want!
Make Yourself Available
You should make a point of an open-door policy, as we mentioned earlier, but don't be that leader who will ignore their people. If you know someone is trying to get hold of you, make sure that you answer them!
Make Their Goals Your Goals
The best leaders are those who can see the goals of their fleet drivers and will support them until the end of their employment. Be the manager that will take a junior and turn them into a senior.
You're going to garner far more respect when you pay attention to what people need, and make it happen especially when you are supportive fleet manager…or just the best manager you can be!
---
Images courtesy of Pixabay, UnSplash and Pexels.
When you learn how to create your own blog you get to choose the things that you write about. You can also use the blog to make extra income.
Here is where I learned how to create my own blog and connect with people who helped me along the way.
Make Another Dream A Reality – Get Your FREE Hobby Makeover Guide TODAY – This is your motivation to make a new start in your life.