As a business owner, it is no surprise that you need to be 'on top' of market developments and one way to do this is by looking at the benefits of trade associations. I think that it is an investment in your business if you choose to become a member of one of this associations.
All you need to do is simply research the association memberships available to your particular industry. And remember, it does not matter if your business is online or offline – it is all about having another tool to further increase the profitability of your business as this contributed article will outline in the next few paragraphs.
As an entrepreneur, you should be looking at any possible way to market your business. And setting up a stall at a trade show is one of the best ideas out there. Sure, technology is allowing us all to connect with customers in a host of different ways, but having a presence at a trade fair or industry show can often prove exceptional value. Here are some of the significant benefits of attending a trade show in your industry – take a look and see what you think!
Face-to-face Interaction
As we discussed in the intro, there are a lot of ways to connect with your customers online. But social media, podcasts, and video conferences all pale into insignificance when it comes to proper face-to-face interaction in real time. When it comes to influencing a potential customer's decision, engaging with people directly, or simply making sales, it's all a lot easier when you can turn on the charm in person.
Lasting Impression
Get yourself an eye-catching stall with a positive and intriguing message, and you will attract people in the right way. And anyone coming to your stall can have their names and contact details taken so you can get in touch with them at a later date. Not only does this increase the engagement, but it also gives you access to people who you know are already interested in your products or services.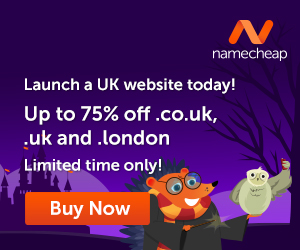 Industry Interest
There is no other audience for your product better than at a trade show. Pretty much every single person in the room will have an interest in what you are doing, simply because they are in the same or a similar industry. Because you know they have more than a passing interest, the only thing you have to worry about is coming up with a compelling message that makes them want to talk – and the rest is up to you.
Cost-Effective Advertising
At an industry trade show or event, you can pretty much guarantee that all of your advertising spent is going to the right people. Every business card printed, flyer designed, or marketing materials created all have the opportunity to be incredibly targeted. Design some heat transfers to print on t-shirts and get your teams walking around the room to send attendees to your stall. You could even give away the t-shirts, or hand out free branded pens or notepads, to make sure that your message is still working its magic many months after the event.
Lead Generation
Ultimately, your startup needs leads and sales to get off the ground. And given that many industry trade shows have huge followings and turnouts – attendees can often grow up to six figures for something like the Consumer Electronics Show, for example. And every last person in the audience is a potential lead or sale. Make sure that you are collecting details and letting them know you will contact them at a later date. Get in touch quick, too – most people are more likely to buy when the event is fresh in their minds.
I hope that you were able to find some useful information to help you increase your business potential using another tool such as trade shows. Much success on your journey.
Images courtesy of Pixabay.