The Most Challenging Careers You Need To Chase
The most challenging careers can be any one that you choose to master especially when there are naysayers who seemingly 'rain on your parade'. Sometimes in life you just have to give yourself a challenge.
We feel that too many of us have settled into an easy routine, where life doesn't really throw much at us. The biggest challenge we have to face is the car randomly breaking down on us, and that's not so much a challenge, rather an unexpected stress.

So it's about time that we all got thinking, about how we can really push ourselves further in life. We only get one chance to make our lives truly how we want it to be, and our careers really do define that.
From one career to the next, it would seem that people settle for the easy option, simply because they feel they missed out on the opportunity to do anything more.
So, we're going to get you thinking about some of the most challenging careers that you can go for, the one you most likely crawled away from when you were younger. So keep on reading, because yes you can face a career challenge, and come out on top!
A Love For Music
Music is definitely one of the careers that people like to shy away from, simply because it's so hard to break through into the industry. It would seem only a select few are able to do it, so everyone seems to shy away from the challenge. But if you were to read the Brooke White story, you would see how much easier it is to achieve than you might think.
The hardest part about it, is actually having the dedication to keep going with it. To keep going through the shows where hardly anyone turns up, the sleepless nights trying to think of lyrics, and the countless hours studying the art of music.
But if you have a passion for it that runs so deep, then why would you not want to pursue it?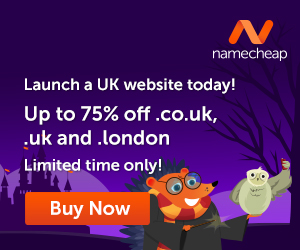 Start up your own vlog, start studying, and start going to open mic nights. The more you get your name out there, the easier it's going to be for you to achieve your dream.
Getting Up In The Air
Now this is either something that really interested you when you were younger, or terrified you. Male or female, it's great to have the ambition to become a pilot, or at least have some part to play in getting a plane up in the air. You'll generally find that pilots, aircraft technicians, and air traffic controllers earn a hell of a lot of money.
Yes, the stress of the job is high, but the reward is even better. This can also be the case for some of the most challenging careers around. From better pay and working perks, to the chance to travel the world, getting up in the air is definitely a career you should be going for!
Serving The Country
Serving the country is an honor that everyone would be lucky to have, but it is definitely a challenging career. From the discipline you'd have to adhere to, the tough working conditions, and the stress of working under pressure, you'd have it all. But the experiences you'd have would be even better, and there truly is a role for everyone!
These a just few mind stimulants when it comes to career choices – they key here is to go for what you want and do not allow inhibitions to hold you back from your success.
---
When you learn how to create your own blog you get to choose the things that you write about. You can also use the blog to make extra income. Here is where I learned how to create my own blog and connect with people who helped me along the way.
Make Another Dream A Reality – Get Your FREE Hobby Makeover Guide TODAY – This is your motivation to make a new start in your life.