Tips For Improving Your Presentation Marketing!

Just what is presentation marketing and how can it affect your business or even your marketing strategy for that matter?
Virtually whatever you do in your professional life, whether you're a traditional employee in an office building, or an entrepreneur in a home office – as long as you work in the knowledge industry in one way or another – you're bound to need to create and handle presentations and reports on a semi/regular basis.
Of course, the process of generating presentations and reports isn't always as straightforward as we would like, and many people find it to be time-consuming, and dull, not to mention kind of pointless.
...the quality of your #presentations and reports can significantly influence your professional prospects and #reputation.
All the same, these presentations and reports – presentation marketing – are often actually quite important, and the quality of your presentations and reports can significantly influence your professional prospects and reputation.
So, here are some tips for improving your presentations and reports, and perhaps even having a better time doing them.
Use a professional tool for streamlining the process and improving the aesthetic qualities of your presentation marketing
One thing that often causes people to have a pretty bad time with creating presentations and reports, is that they do things the "old-fashioned way" and rely entirely on tools such as PowerPoint.
As opposed to tools like PowerPoint, however, you can visualize the results of your analysis with Beautiful.AI and similar programs, in a much more effective and nuanced way.
Using professional tools for streamlining and structuring your presentations, can significantly reduce the amount of time you have to spend on each presentation, while also allowing you to make more effective presentations as a result of employing a technology which caters more specifically to the demands of your business.
Of course, using the right tools can also help you to make far more aesthetically pleasing presentations – which will make everyone else happy, too.
Focus on the core "20%" metrics, and minimize or leave out the less relevant "80%"
Many presentations drag on, and become frustrating to the people who have to watch them, as well as the people who have to make them, because they are weighed down with largely irrelevant data and information.
The 80/20 rule is a heuristic that suggests that 20% of your work will generate 80% of your results in a given area. This rule of thumb is popular among high achieving business professionals in many fields.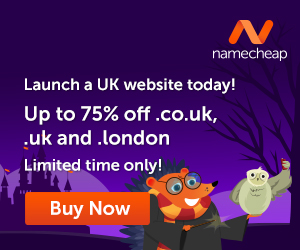 Focus on the core "20%" of metrics to include in your presentation, and minimize or leave out the less relevant 80%.
Presentations should drive home a point effectively, and leave people with something useful to work with.
So, avoid throwing textbooks worth of information at people. Focus on the core essentials, instead.
Get Started Early
Just like when you are back at school and scrambling to turn in an assignment right before the deadline – you've likely found, if you're anything like the average person, that you are prone to leaving your presentation preparation until the last moment.
Presentations are often a stressful thing, specifically because we try to rush them in one go.
Instead, get started early on your presentations, and work on them incrementally, and consciously. Not only will this lead to a less stressful experience, but also likely a higher quality presentation.
---
Images courtesy of Pixabay.
You can put your thoughts on paper but learning how to create your own blog is something different. If you have the right training it is not that difficult.
When you learn how to create your own blog you get to choose the things that you write about. You can also use the blog to make extra income. Here is where I learned how to create my own blog and connect with people who helped me along the way.
Click Here and see what it is all about!