5 Productivity Tips For Work-at-home Moms
Are you one of the many work-at-home moms these days? These tips might come in handy. Working from home can be challenging in itself, but when a baby enters the picture, things can get even more complicated. Don't worry, it's stressful but manageable. Check out these practical tips for working remotely with your bundle of joy.
1. Be Flexible
Having a baby and a career are two entirely different responsibilities. There will be instances when you won't be able to follow your schedule and that's okay. Many child care activities like breastfeeding, bathing, and teething can mess up your routine.
Cut yourself some slack and be flexible. Don't forget to take breaks and adjust your working hours accordingly. Remember, breastfeeding requires proper sleep, water and nutrition.
It also pays to make a list of all your tasks for the day and rank them according to importance. Let go of any unnecessary tasks or minor work that is not as urgent. Your newborn is your priority. Work can wait.
2. Make Time For Self-Care
It's important to accept early on that things are going to be tough, mores so as one of the many work-at-home moms. Due to stress, you may experience hormonal fluctuations in the blood that can cause rapid mood changes and low energy. Sleep deprivation and burnout can also increase the risk of cardiovascular disease and weight-related issues.
It's normal to feel frustrated and heartbroken over the situation. But never let the stress get to you. One way to maintain a positive mindset is to set aside time for self-care. It can be as simple as journaling for 20 minutes every day or ordering your favorite takeout food.
Just because you're a mom doesn't mean you can't take breaks and have time for yourself. You need to be aware and accepting of your needs.
3. Don't Nap With Your Baby
It can be extremely tempting to join your baby's nap time. But think about it, these chunks of uninterrupted time don't happen often. Make the most of that quiet, stress-free period by accomplishing as much work as you can.
Now is the perfect time to work on tasks you can't do while holding your baby, like taking down notes or sorting through files.
Over time, your baby will develop routines and sleeping patterns. These can help you plan your workload accordingly and be more productive.
4. Multitasking Is Key
A mother is no stranger to multitasking. Unless you want your work productivity to drop down tremendously, you need to get used to juggling tasks at the same time. For example, you can try typing or reading emails while breastfeeding.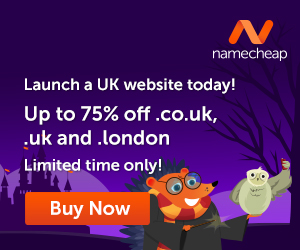 Keeping one hand on your baby and the other on your laptop is absolutely not a walk in the park. But self-discipline, along with creativity, helps you get used to it quicker.
5. Get Some Help
When worse comes to worst, hire a babysitter. It would help lighten your workload and ensure your child gets constant care and attention. You can appoint a full-time babysitter or just hire one for a few hours a day depending on your schedule. Having a babysitter also means more peaceful naps and healthier breaks for you.
As much as you love your baby, balancing work and child care can take a toll on your health and sanity. Being a member of the work-at-home moms club, give yourself some quiet time every day and don't be afraid to ask for help. Remember, your goal is to be a healthy and productive mom for your baby.
---
Images courtesy of Pixabay, UnSplash and Pexels.
When you learn how to create your own blog you get to choose the things that you write about. You can also use the blog to make extra income.
Here is where I learned how to create my own blog and connect with people who helped me along the way.
Make Another Dream A Reality – Get Your FREE Hobby Makeover Guide TODAY – This is your motivation to make a new start in your life.